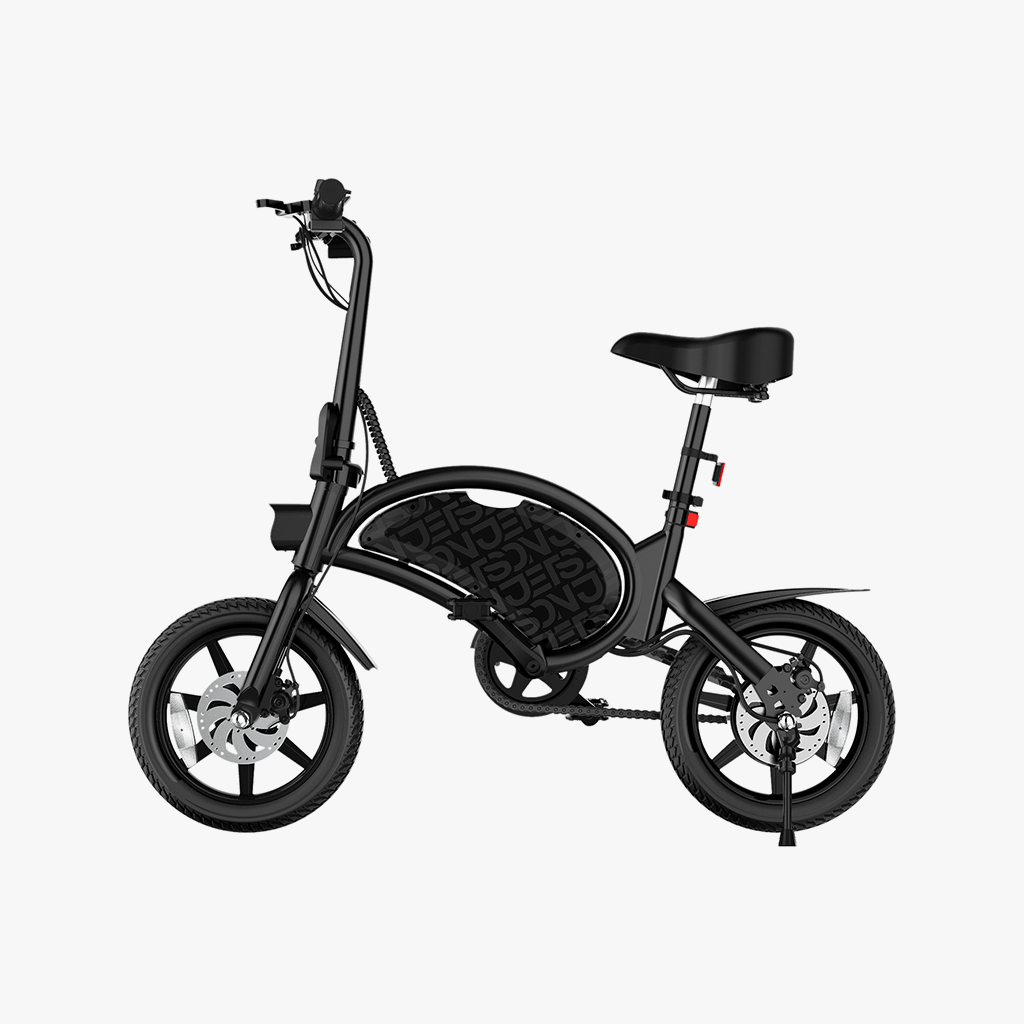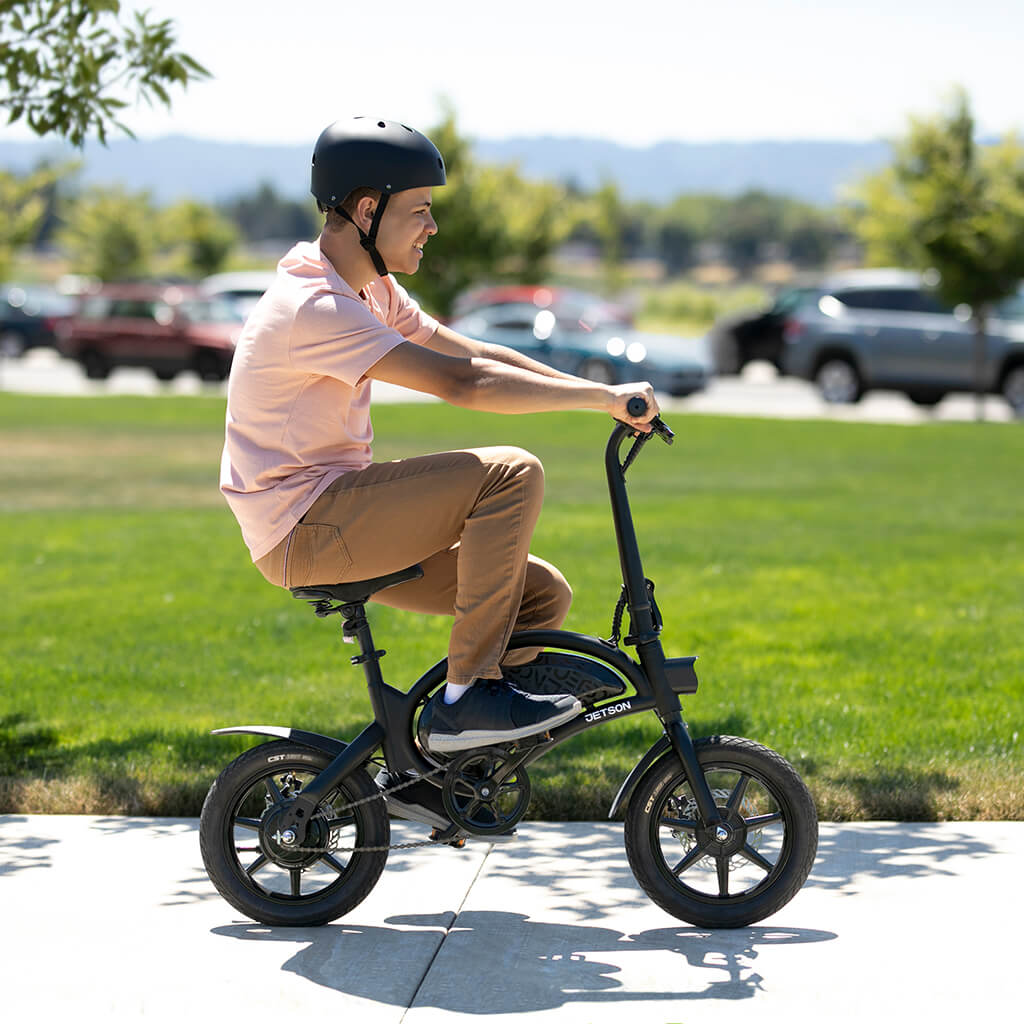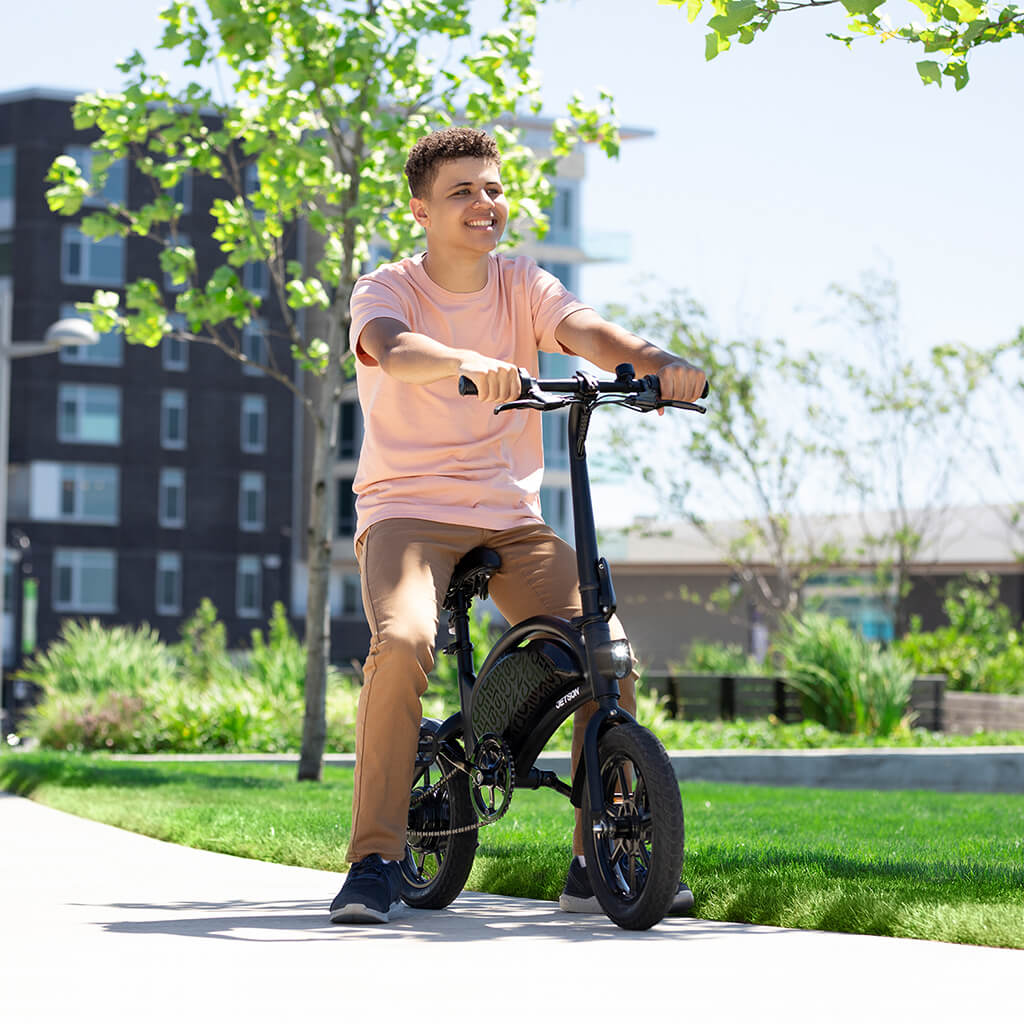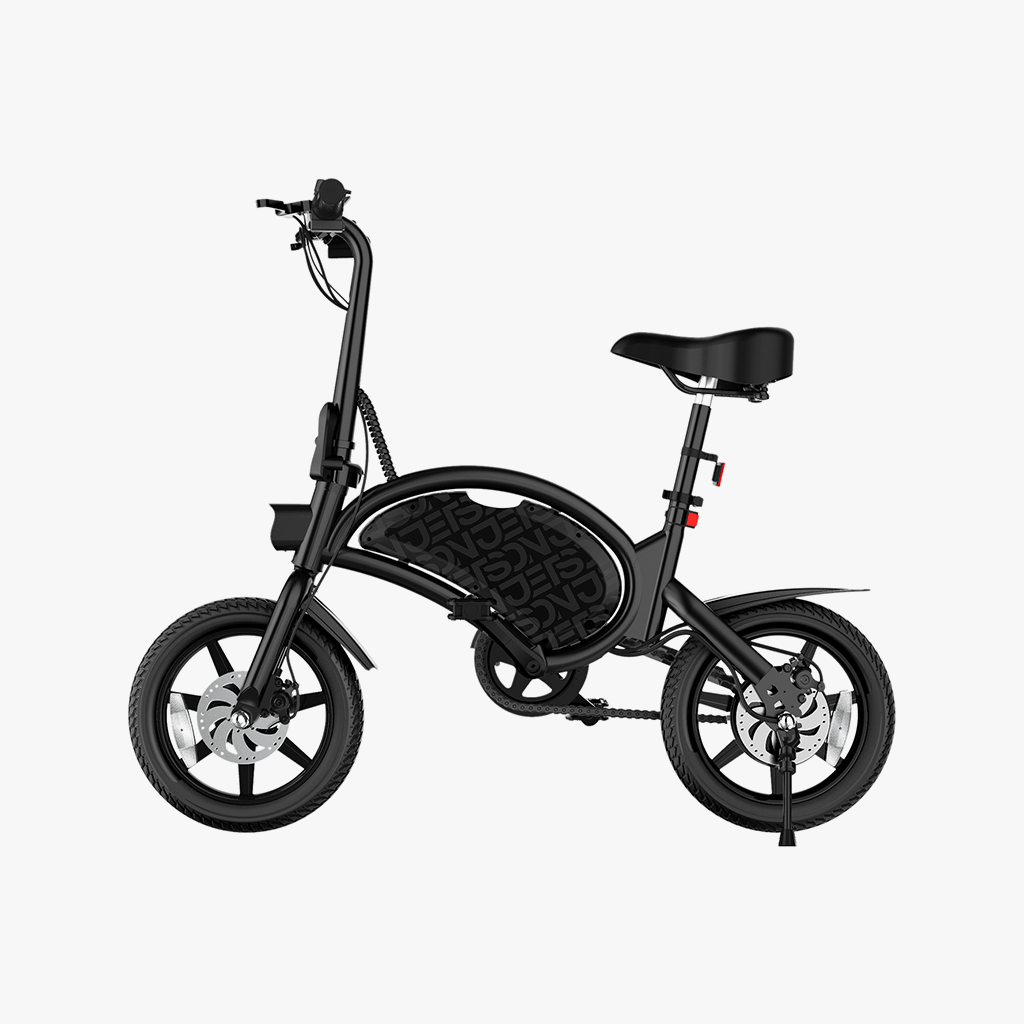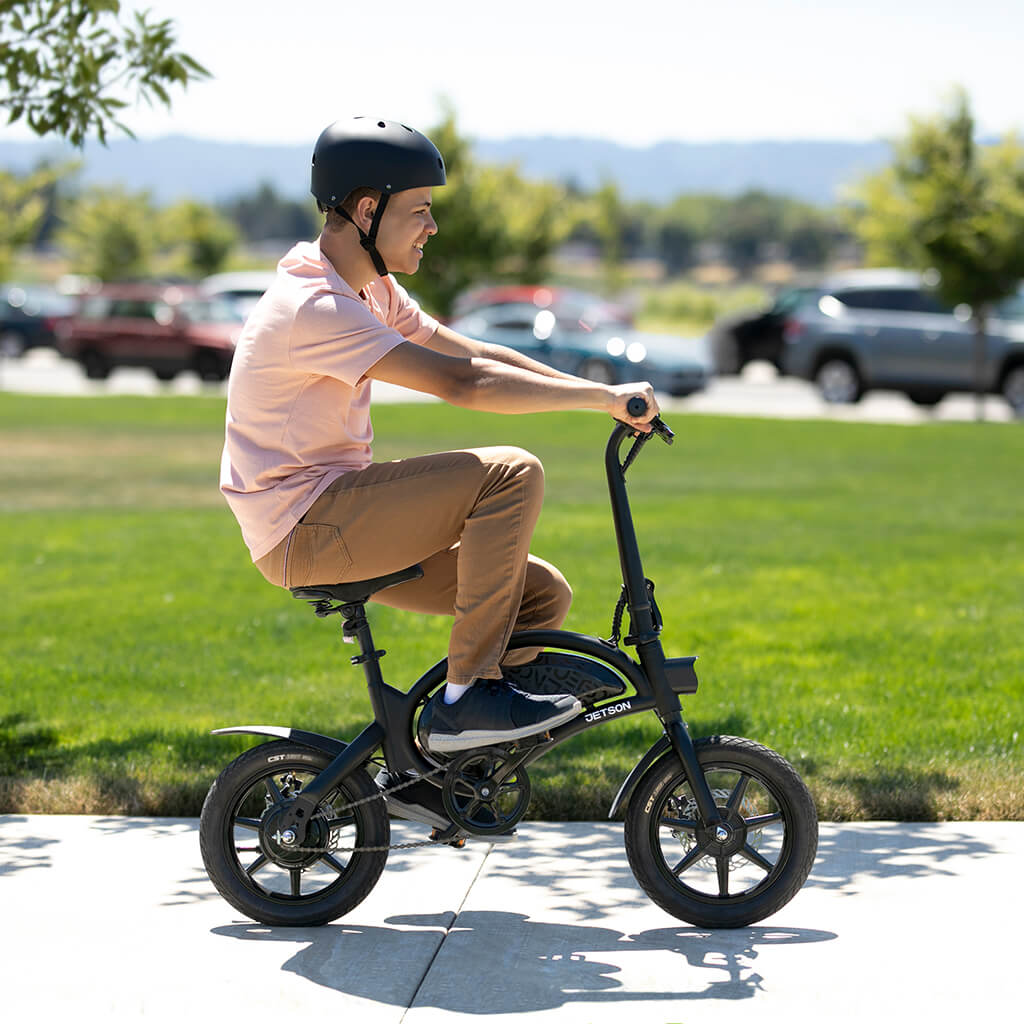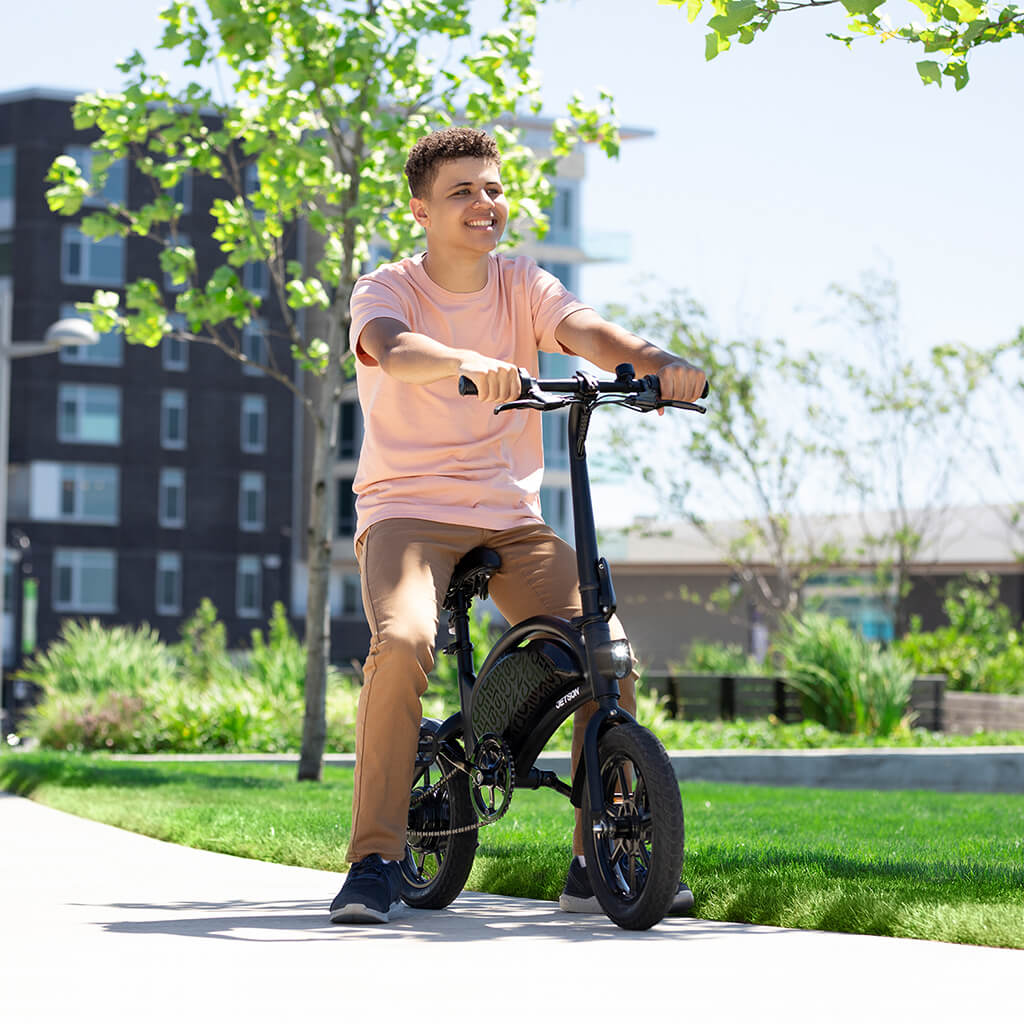 Bolt Pro Electric Bike Remanufactured
Sale price
$199.99
Regular price
$249.99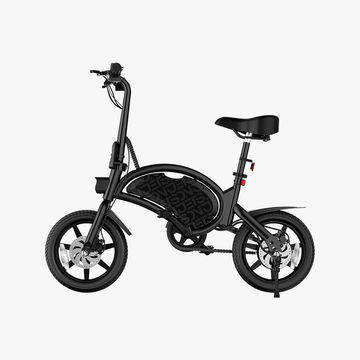 Bolt Pro Electric Bike Remanufactured
Sale price
$199.99
Regular price
$249.99
Product Details
Product Reviews
Support
Jetson Quality Guaranteed
As compact bikes go, the Bolt Pro is as close to perfect as it gets: easy to maneuver, a cinch to own, and super fun to ride — whether you're just cruising here-and-there or have somewhere specific to go.

It's hard to improve on excellence, but by putting barely or never-used models through our air-tight remanufacturing process and re-releasing them to the market, we have. Our remanufactured Bolt Pros are virtually indistinguishable from their brand-new counterparts — and then some: They're more economical and, because you're saving them from discard, an even more eco-friendly purchase.

Jetson remanufactured products come backed by our quality guarantee, with full customer support.

We've made our move. Want to make yours?
Be swift and safe
Zip around at up to 15.5 mph feeling secure, thanks to the sturdy steel alloy frame, 14" wheels, and dual-wheel brakes.
Save space
Good things come in small packages: The compact Bolt Pro has a collapsible handle and carrying handle, so it's easy to move and stow.
Hit the road
The Bolt Pro has street appeal—and street smarts, thanks to its bright LED headlight, strobing red taillight, and easy-flick alert bell.
---
Range
30 miles (pedal assist); 15 miles (throttle)

---
Climbing Angle
Up to 15 degrees

---
Battery
36V, 6.0 lithium-ion

---
Mechanical Gears
Single-Speed

---
Throttle Type
Twist throttle

---
Charging Time
Up to 4 hours

---
Bluetooth
No; not app compatible

---
Folded Dimensions (L x W x H)
46.5" x 19.3" x 23"

---
Unfolded Dimensions (L x W x H)
46.5" x 19.3" x 38.6"

---
For Riders Aged
US: 12+ / Canada: 16+