RECALL NOTICE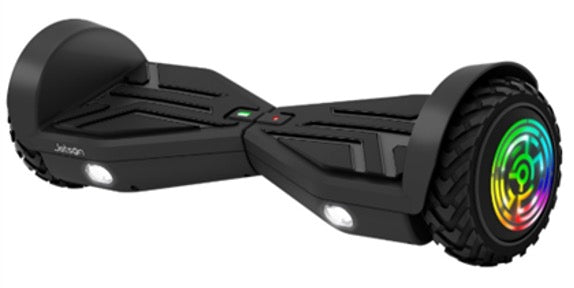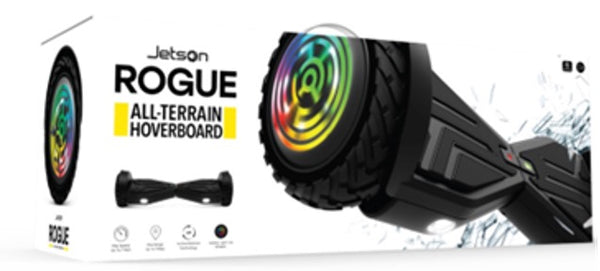 Click here for official recall note.
In cooperation with the U.S. Consumer Product Safety Commission (CPSC), Jetson Electric Bikes LLC is conducting a voluntary recall of all Jetson Rogue 42v self-balancing scooters/hoverboards. The lithium-ion battery packs in the self-balancing scooters/hoverboards can overheat, posing a fire hazard. The information below will help you determine if you have an affected unit. If your unit is affected by the recall, please immediately stop using the unit and complete the form below to initiate the refund process.
This recall involves all 42-volt Jetson Rogue self-balancing scooters/hoverboards, which have two wheels and light-up hubcaps on the wheels, and come in the following colors: black, blue, red, pink, and purple, all with a black platform. Jetson is printed on one side of the body and the top of the footpads.
Affected units were manufactured in 2018 and 2019 and have a serial number beginning with the letters "ROG." Look for your model's serial number on a sticker affixed to the underside of the unit. Affected units did not include a barcode on the underside of the unit. If your Jetson Rogue has a barcode next to its serial number, it is not included in this recall.
No other Jetson hoverboards are included in the Voluntary Recall. The Jetson Rogue and its components are UL tested and certified.
The recalled self-balancing scooters/hoverboards were sold at Target stores nationwide and online at www.target.com from August 2018 to June 2019, and online at www.ridejetson.com from January 2019 to November 2021 for between $100.00 and $149.99. 
Contact Jetson toll-free at 1-800-635-4815 or via online chat from 10 a.m. to 6 p.m. ET Monday through Friday, or online at (www.ridejetson.com/rogue-recall) and at https://ridejetson.com and click on "SAFETY & RECALL" at the top of the page for more information. 
CPSC has recently reminded consumers to exercise caution and safety with micromobility devices such as hoverboards. Always be present when charging such devices and only charge them with their supplied charger. For further information see Micromobility: E-Bikes, E-Scooters and Hoverboards | CPSC.gov.
HOW TO IDENTIFY IF YOUR ROGUE HAS BEEN RECALLED: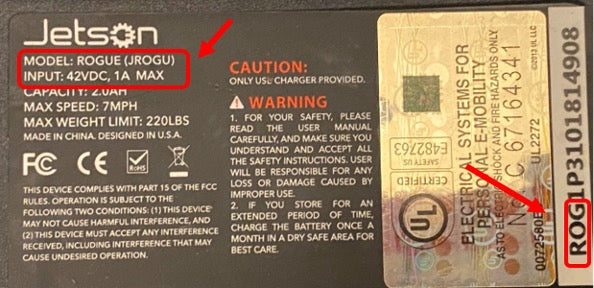 Recalled Unit:
Serial number sticker does not include a barcode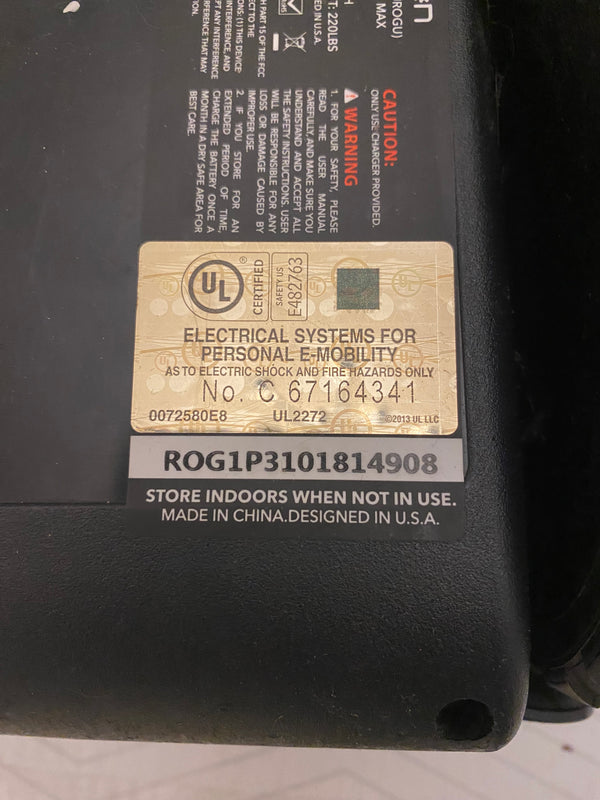 Recalled Unit:
Charge port has 3 pins and is located to the left of the power button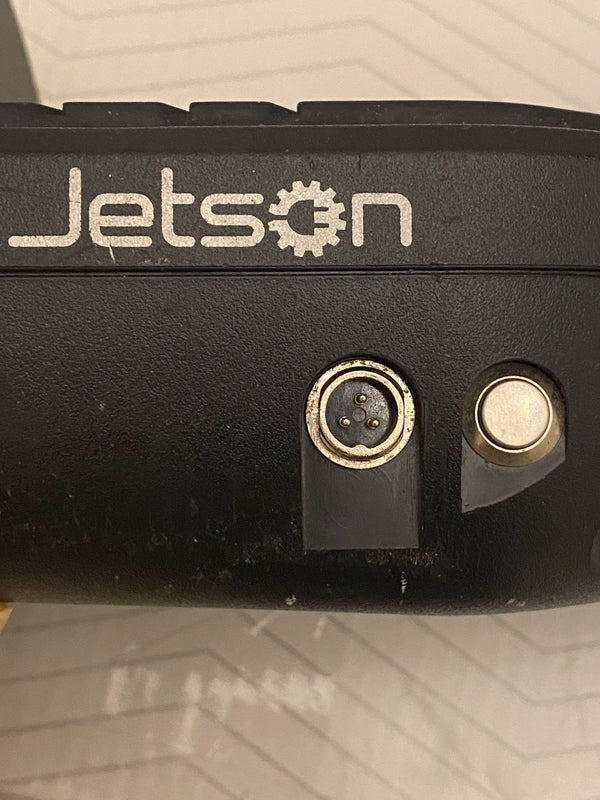 Non-recalled Unit:
Serial number sticker has a barcode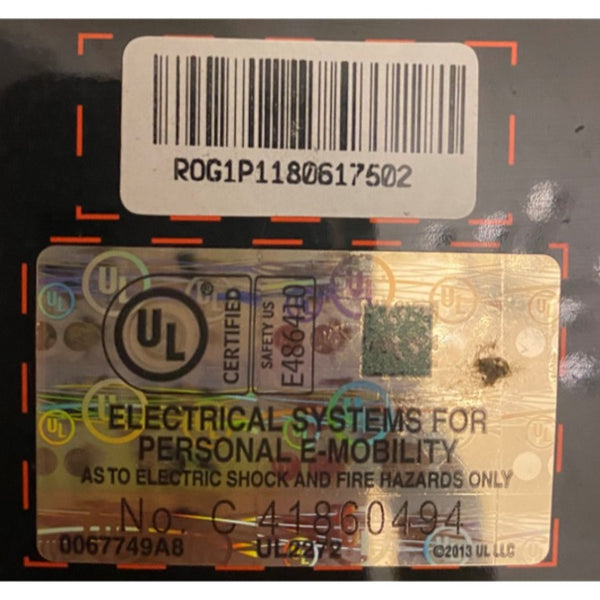 Non-recalled Unit:
Charge port has one pin and is located to the right of the power button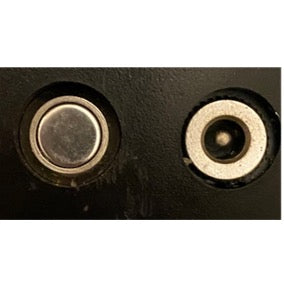 Please complete the form below if you have a Jetson Rogue that has been recalled.
* Designates required field.