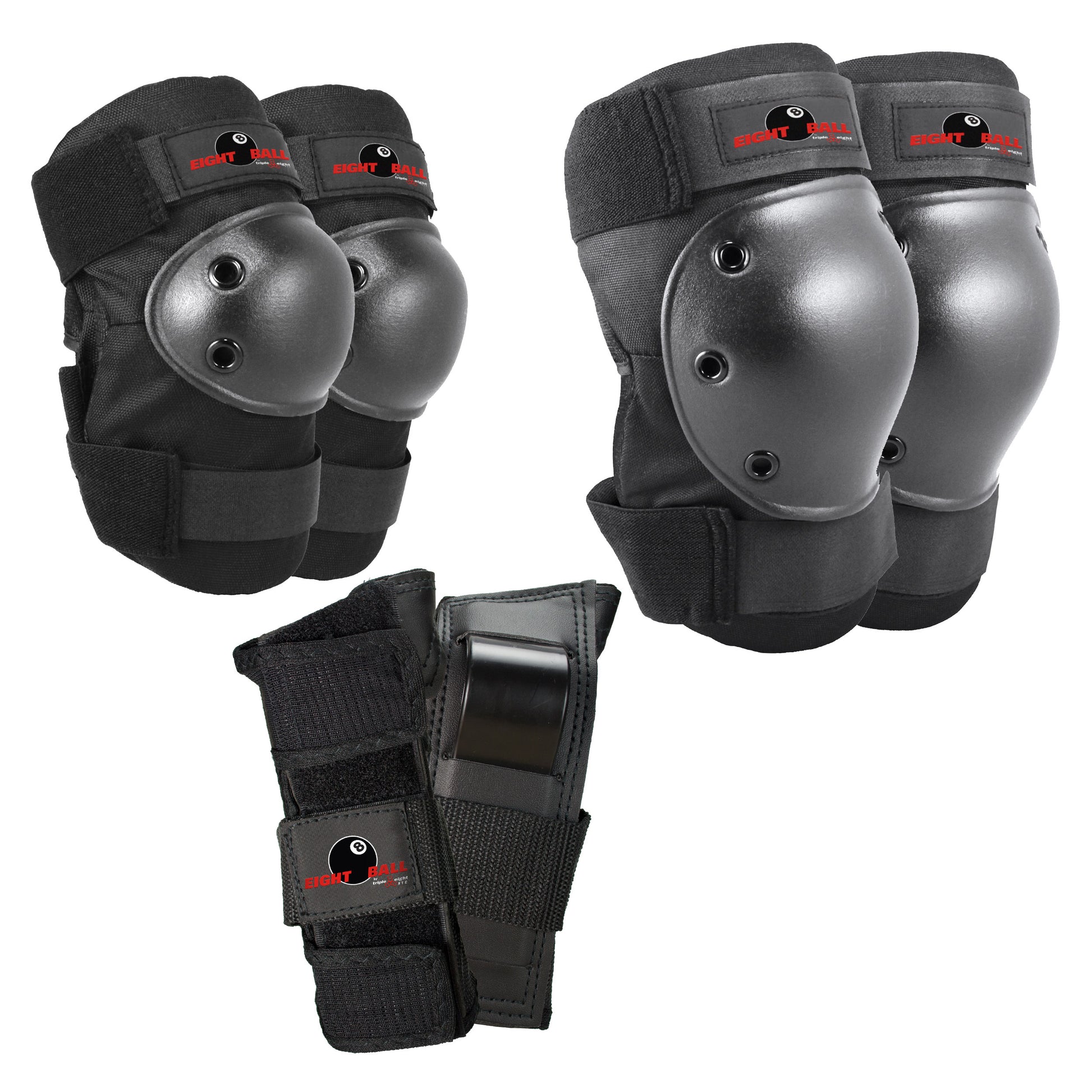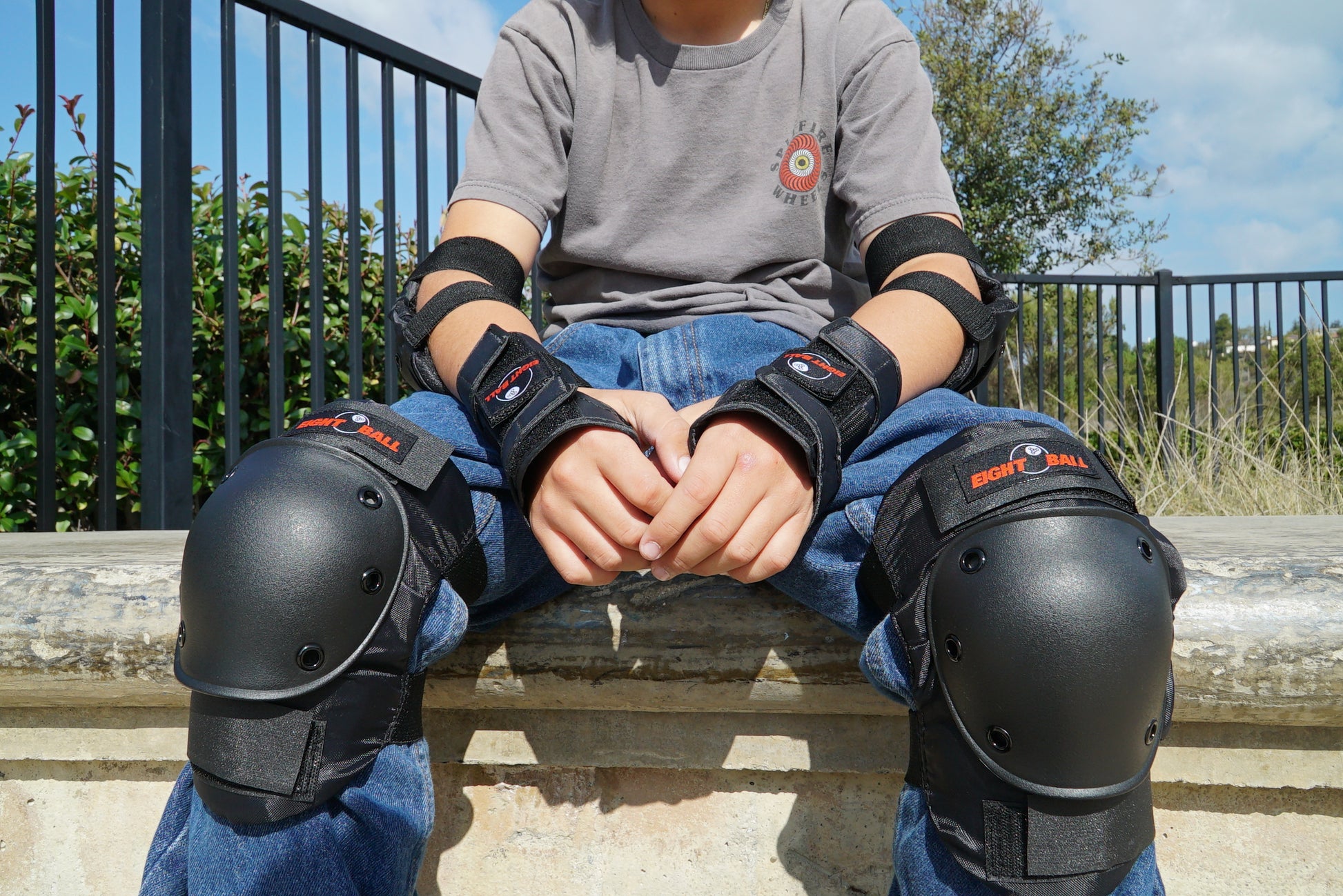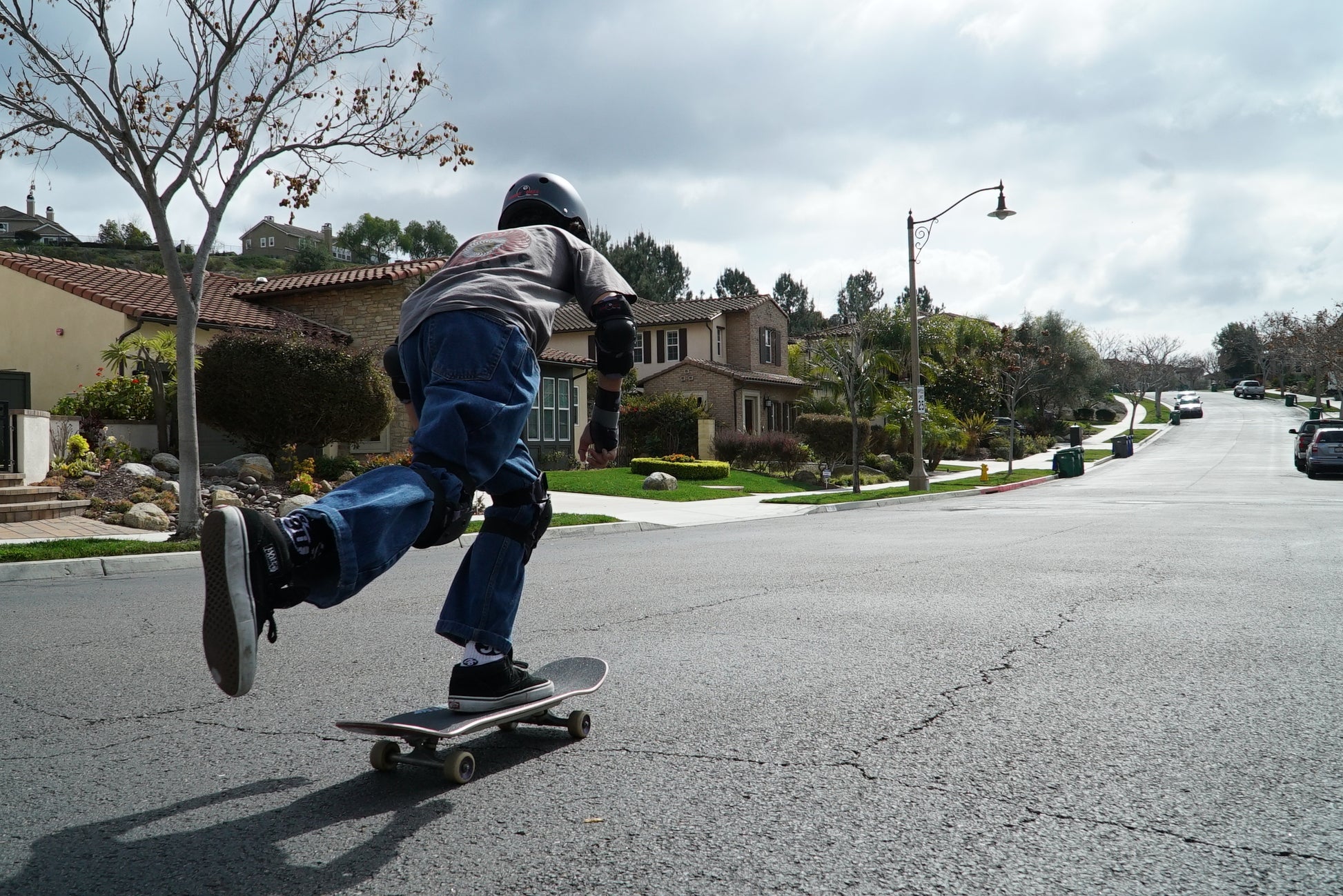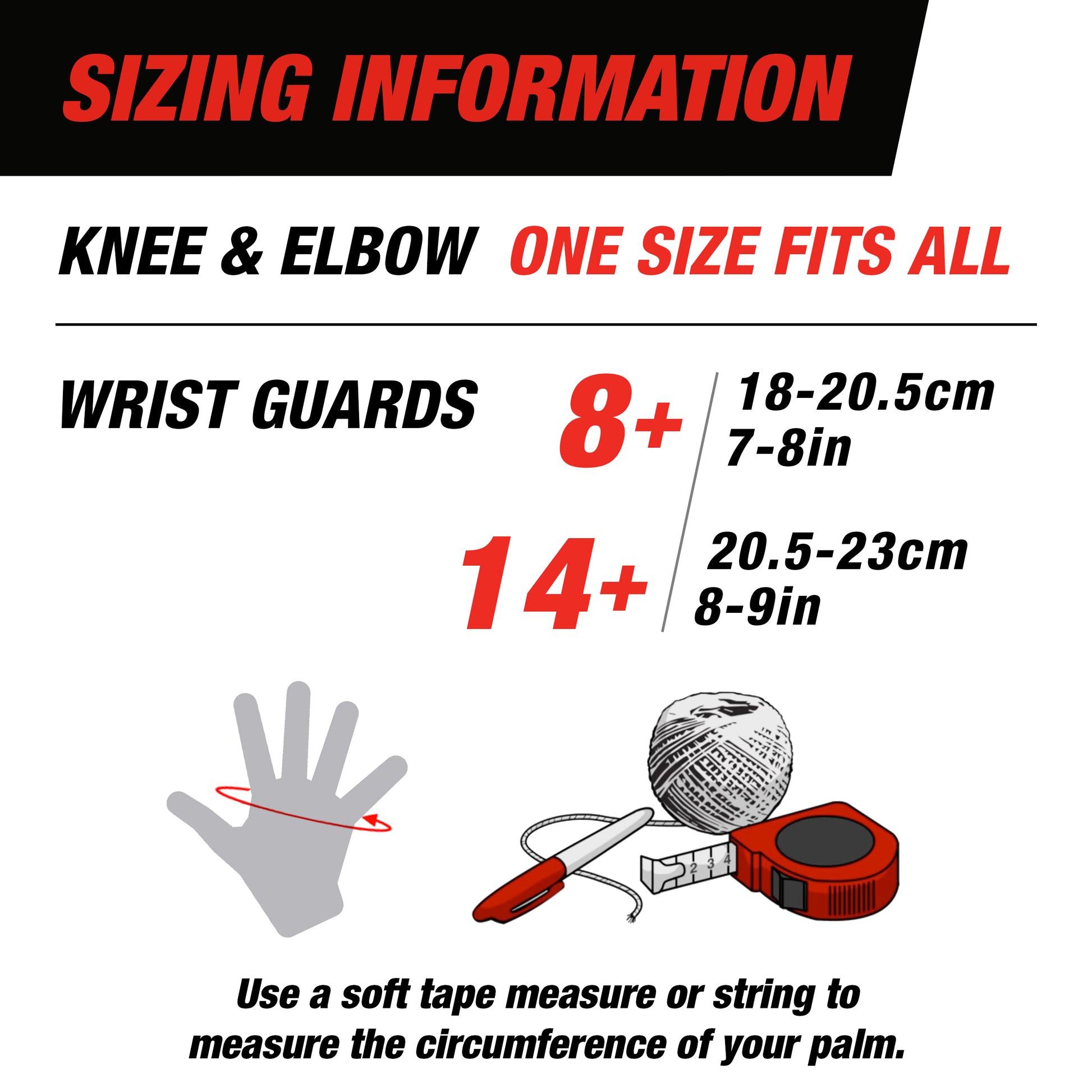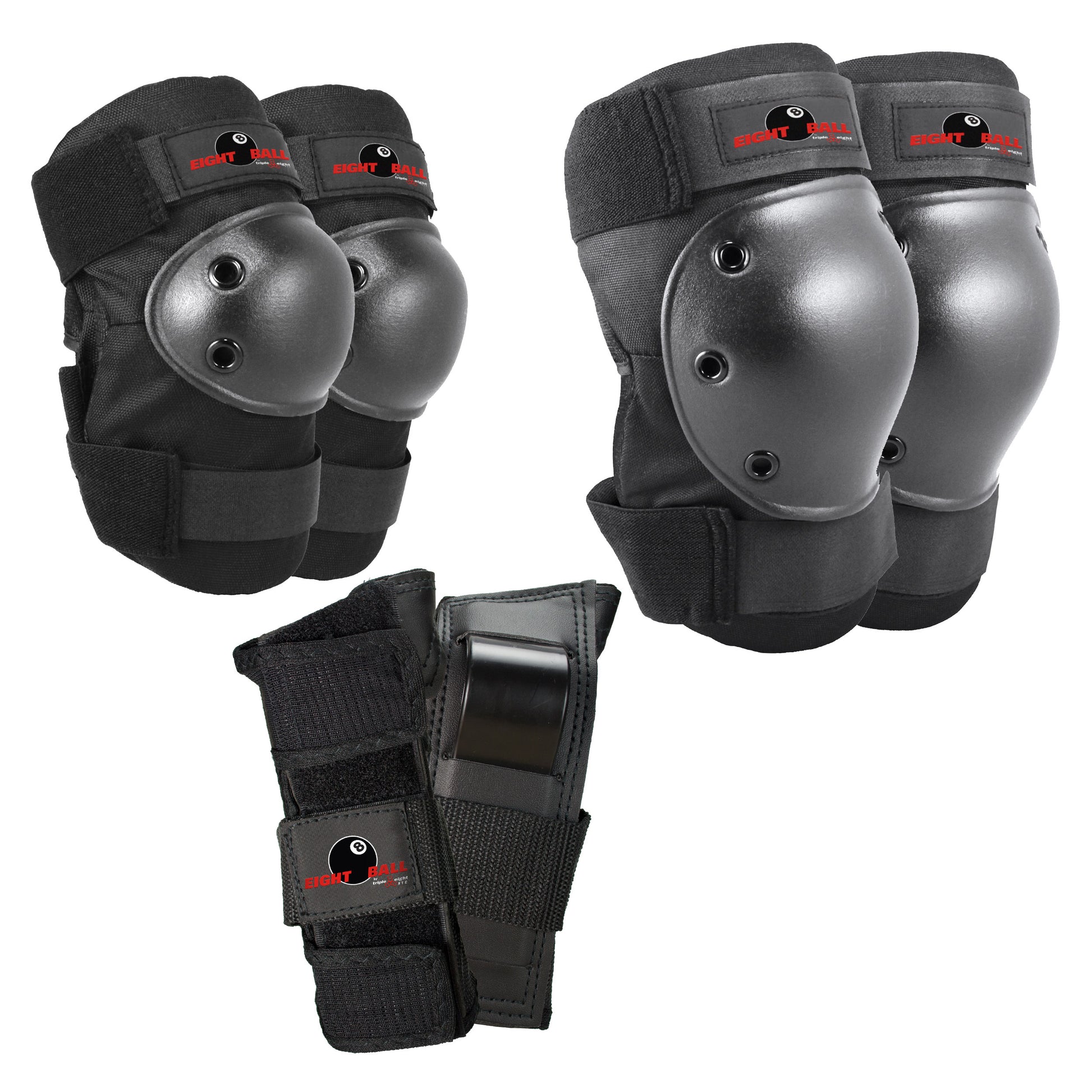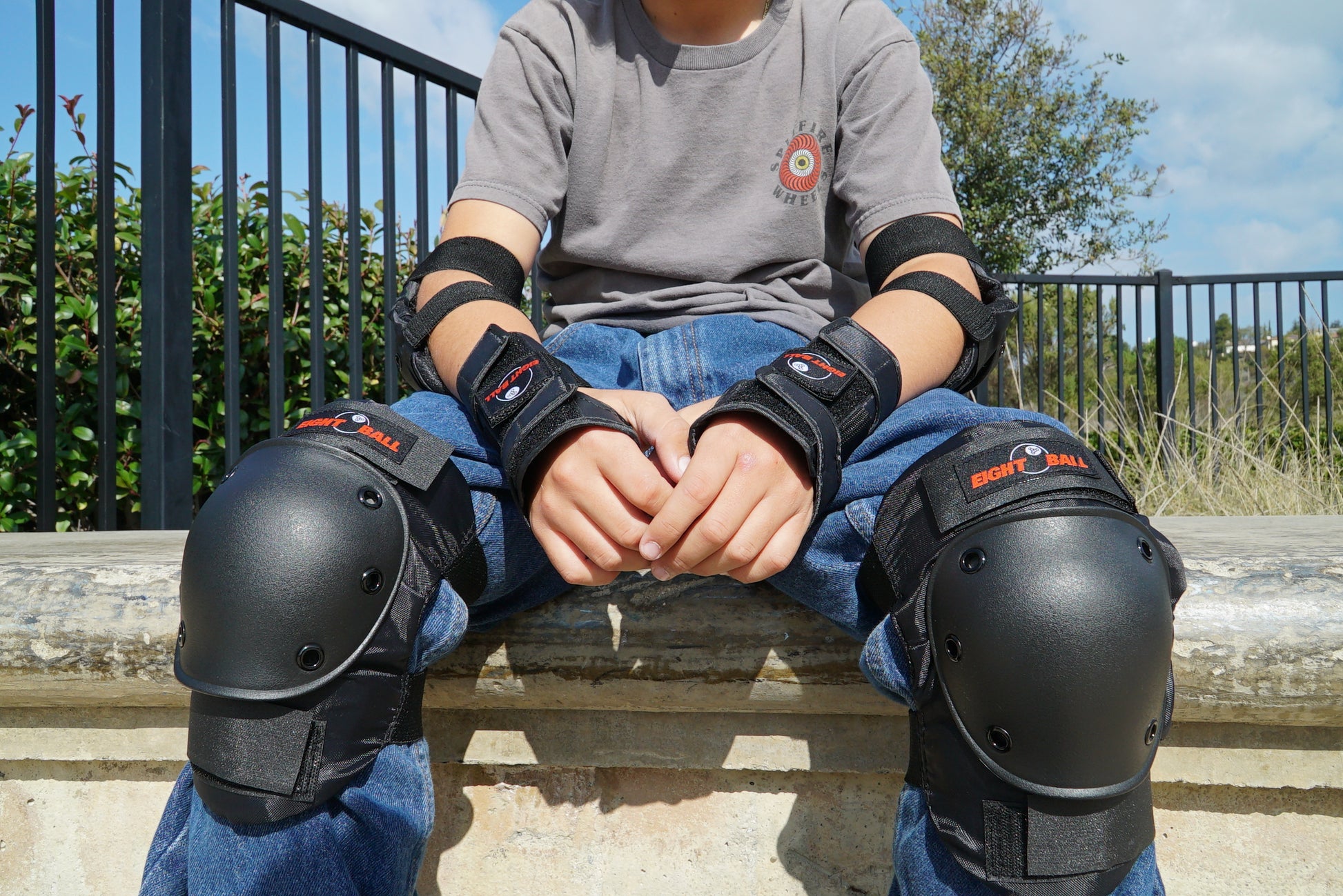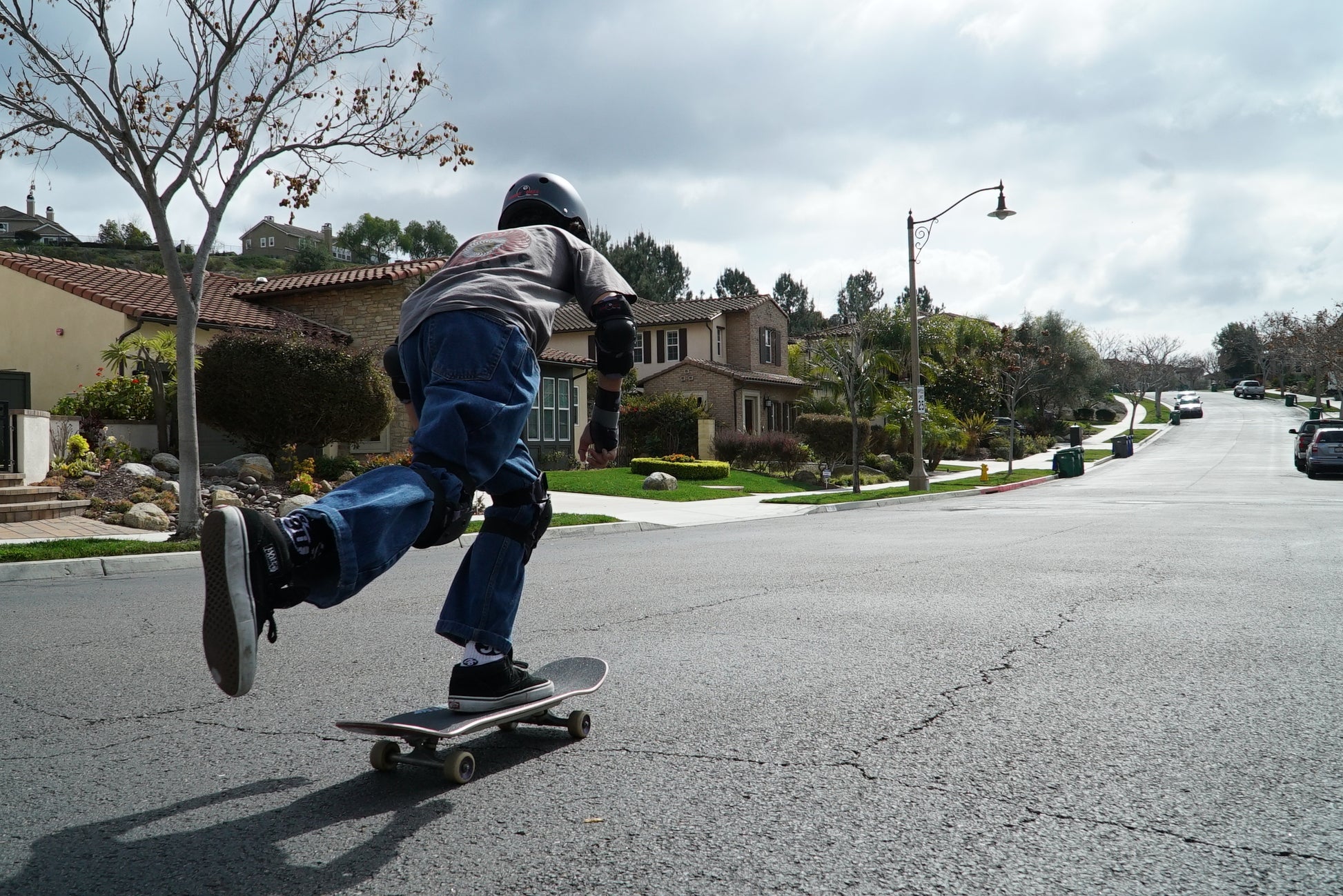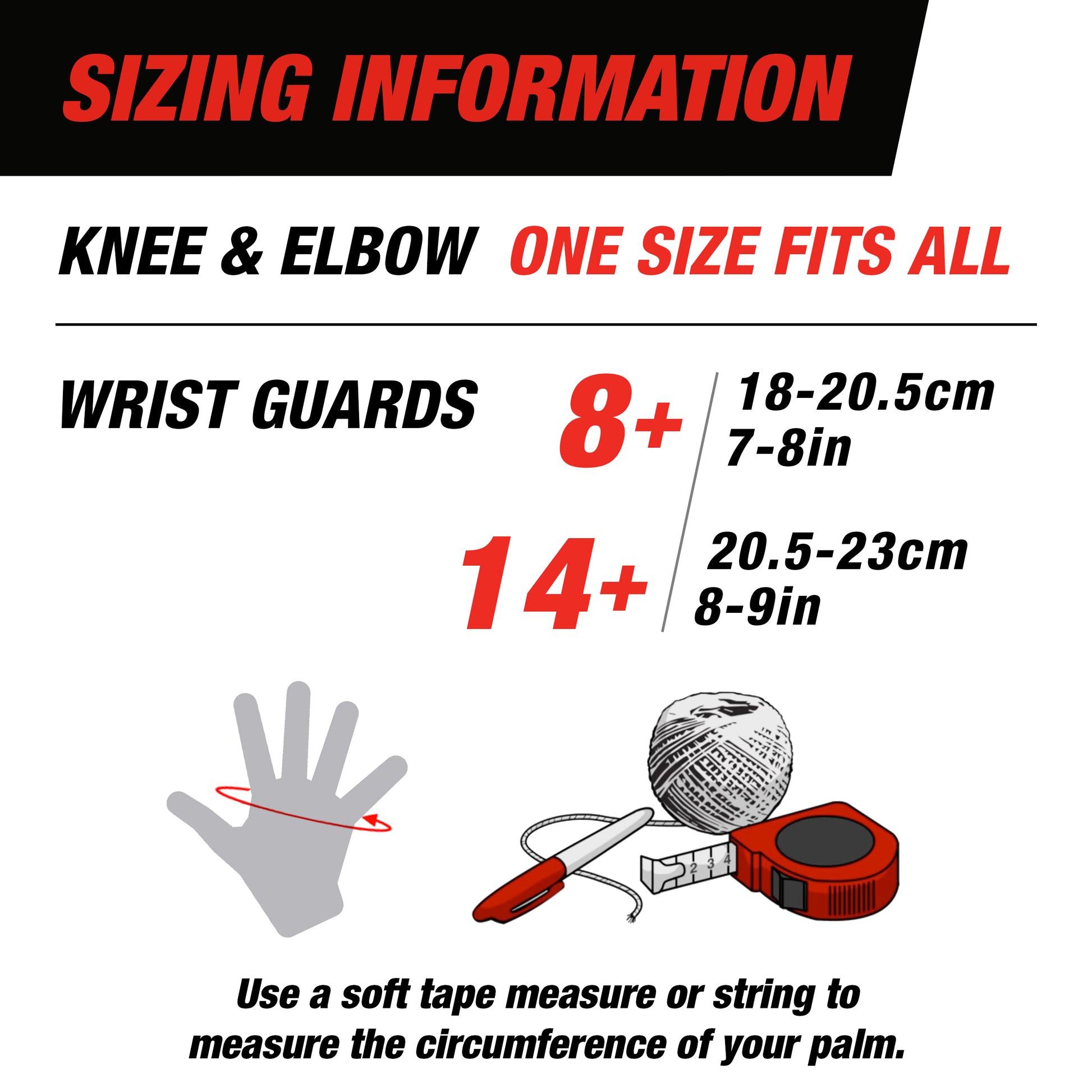 Eight Ball Protective Pad Set by Triple Eight
Sale price
$24.99
Regular price
Triple Eight's Eight Ball multi-sport pad set offers maximum protection, comfort, and mobility for biking, scootering, hoverboarding, skateboarding, rollerblading, and roller skating. 
Each pad set includes 2 wrist guards, 2 elbow pads, and 2 knee pads for total coverage 
Available in 2 sizes. Knee and elbow pads in both sizes are "one size fits most", but wrist guards are sized differently for each set. To measure for sizing, use a string to measure the circumference of the palm at the knuckles, not including the thumb. The 8+ size fits a palm circumference of 7 to 8 in., and the 14+ size fits a palm circumference of 8 to 9 in.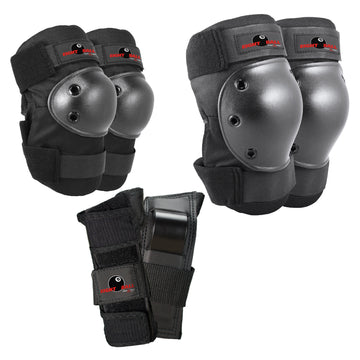 Eight Ball Protective Pad Set by Triple Eight
Product Details
Product Reviews
Support
Maximum protection for all kinds of rides.
Inspired by the ergonomic designs of industry leading action sports brand Triple Eight, the lightweight contoured pads feature shock absorbing EVA foam for cushioning and mobility, and a tough abrasion-resistant nylon body for durability. High-density, impact-resistant caps are securely anchored with reinforced rivets for maximum protection of children's wrists, elbows, and knees.
Snug and secure
Wrist guards, elbow pads, and knee pads have adjustable top and bottom straps for a secure fit.
The right wrist support
The wrist guards feature lightweight and breathable mesh to reduce perspiration. Impact-resistant molded splints are positioned on top and bottom of wrists for maximum protection, with shock absorbing EVA foam secured between the support splints and wrist for cushioning.
Reinforced knee and elbow protection
Pads are made with tough, abrasion-resistant nylon body for durability and feature an impact-resistant cap anchored with reinforced rivets. The lightweight and contoured pad includes shock absorbing EVA foam for protection and mobility.