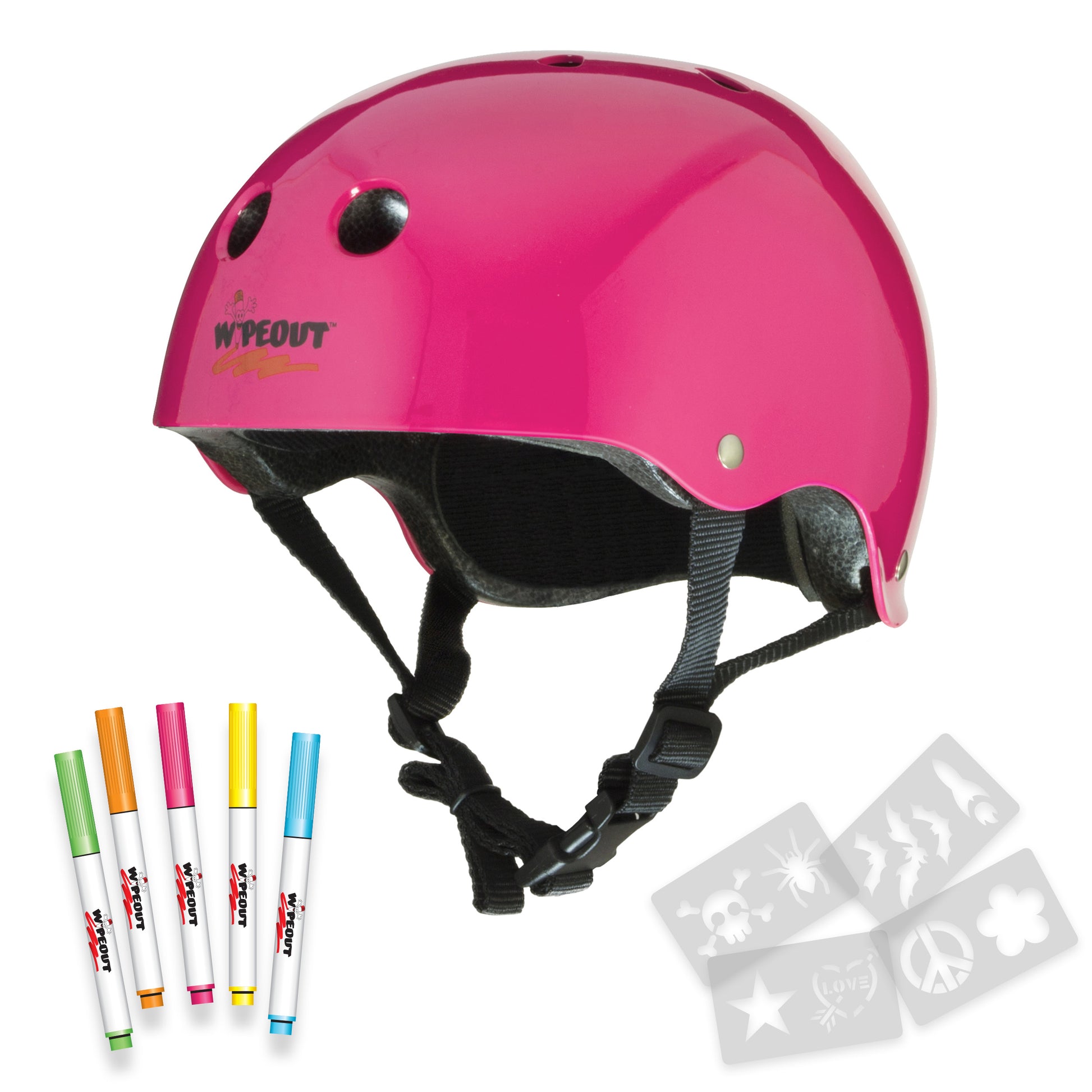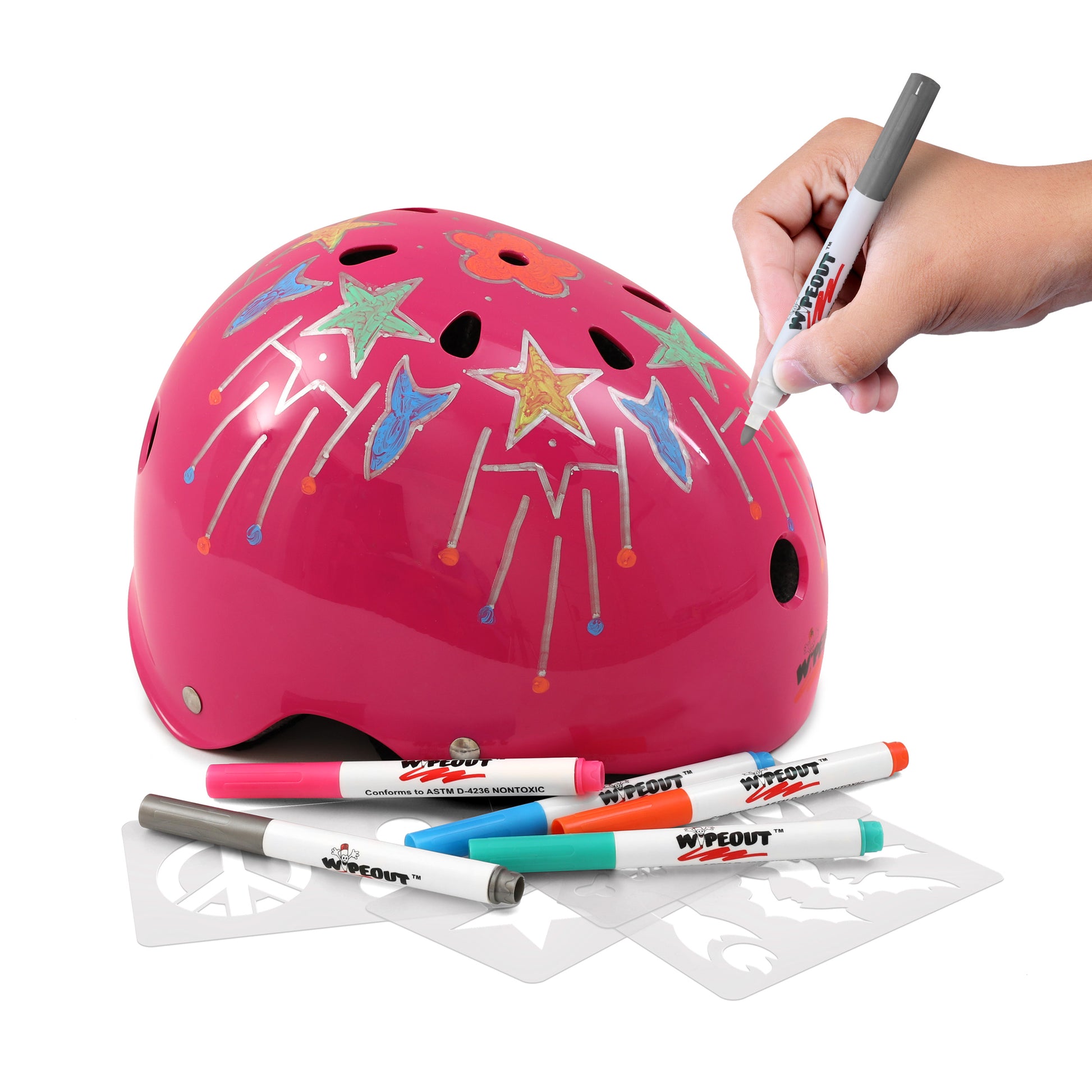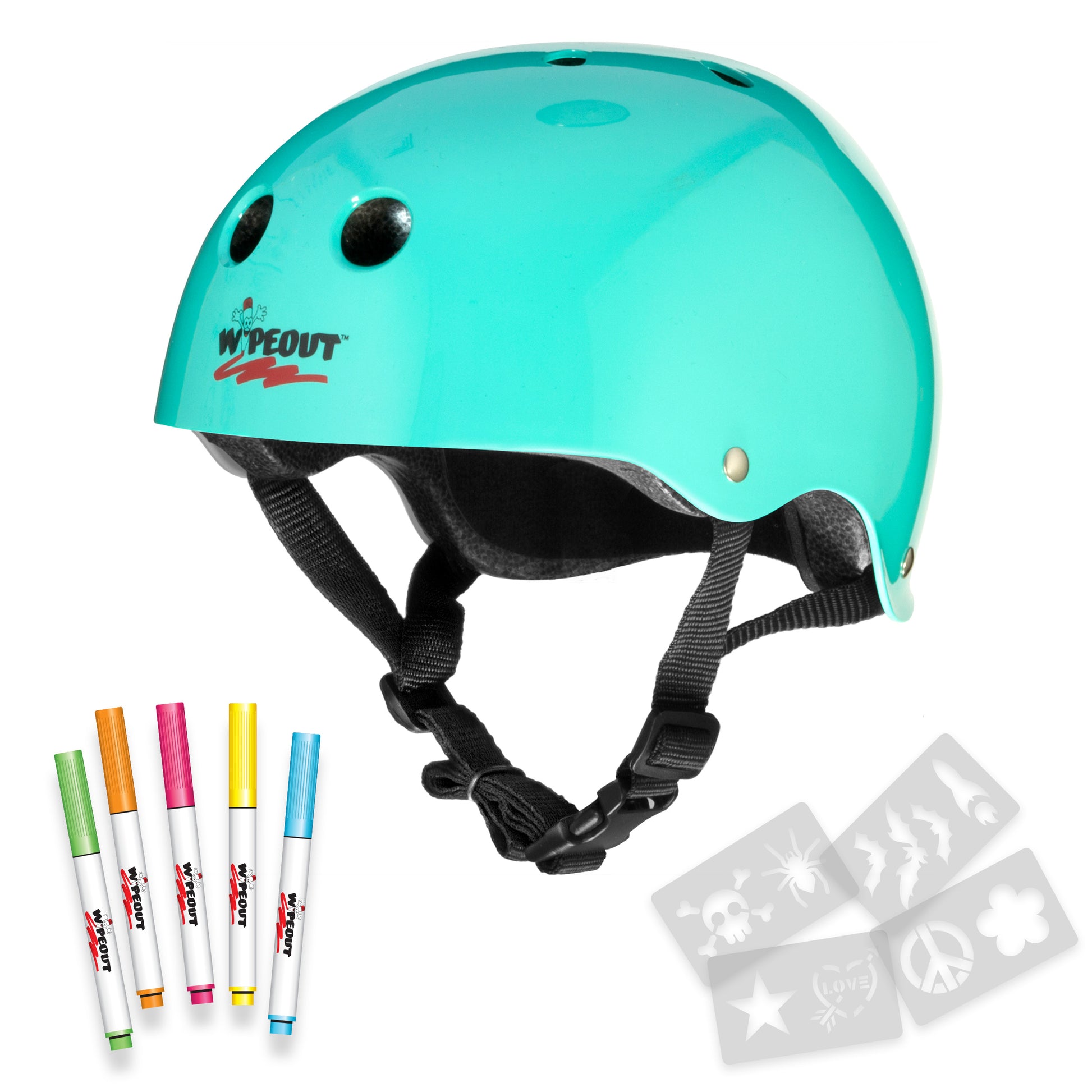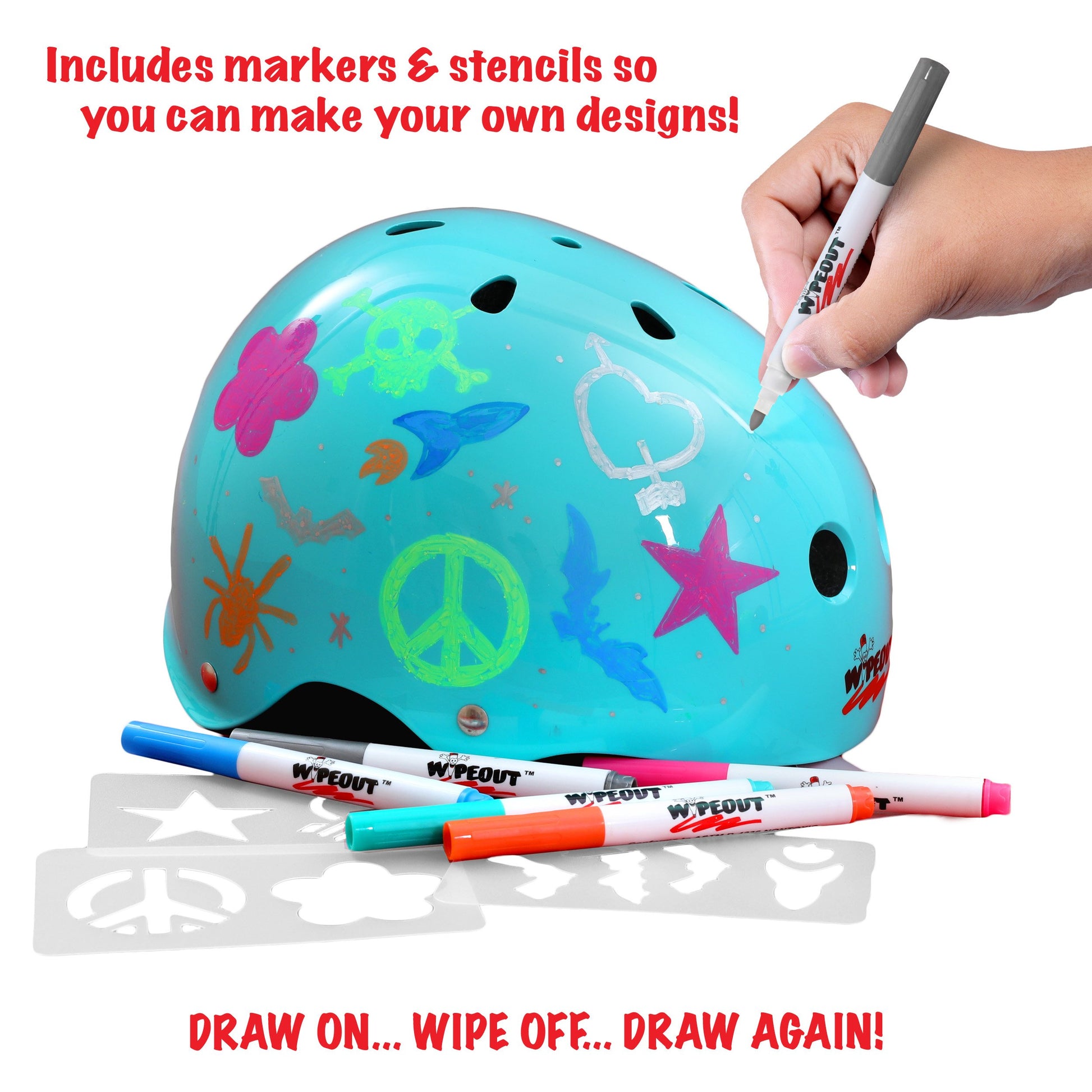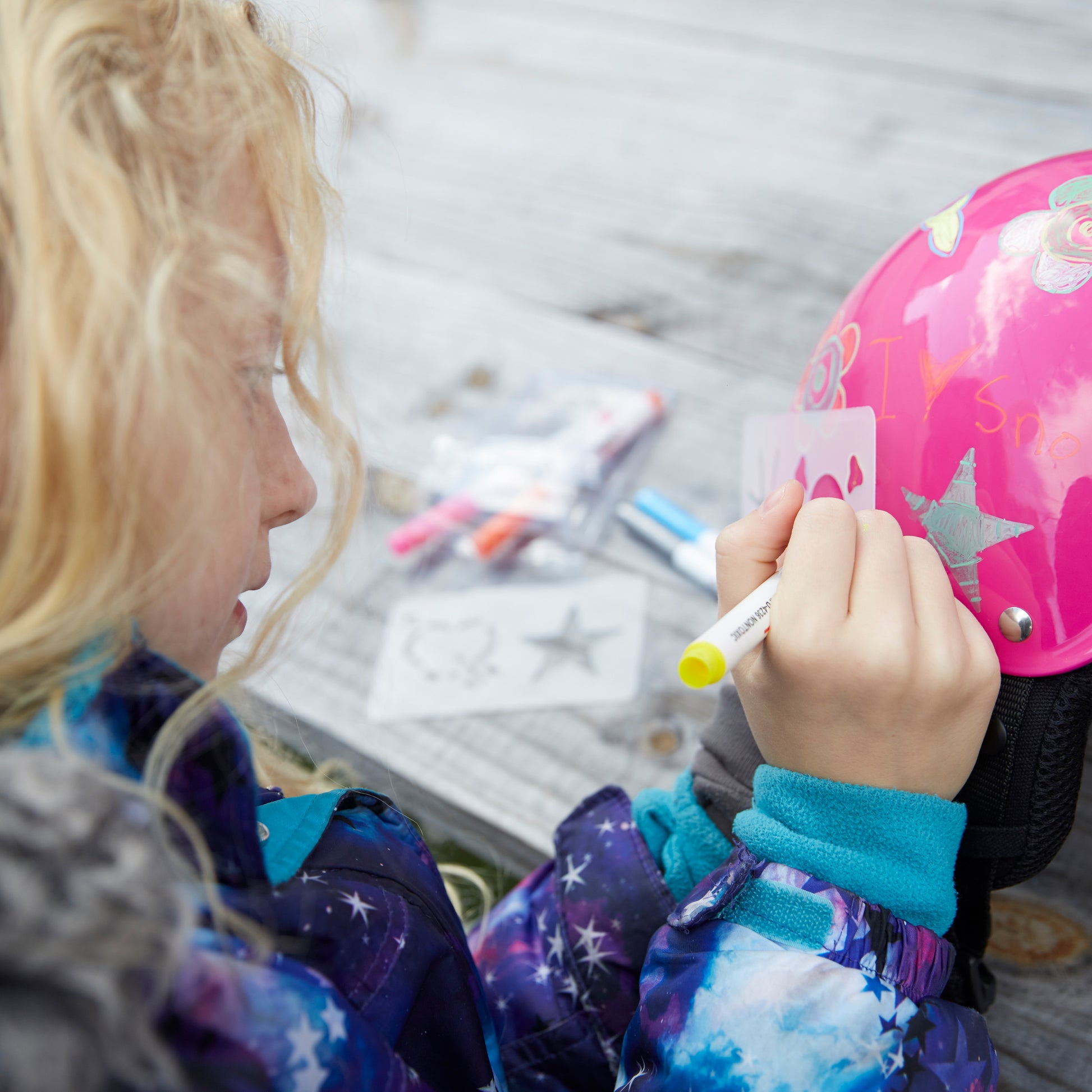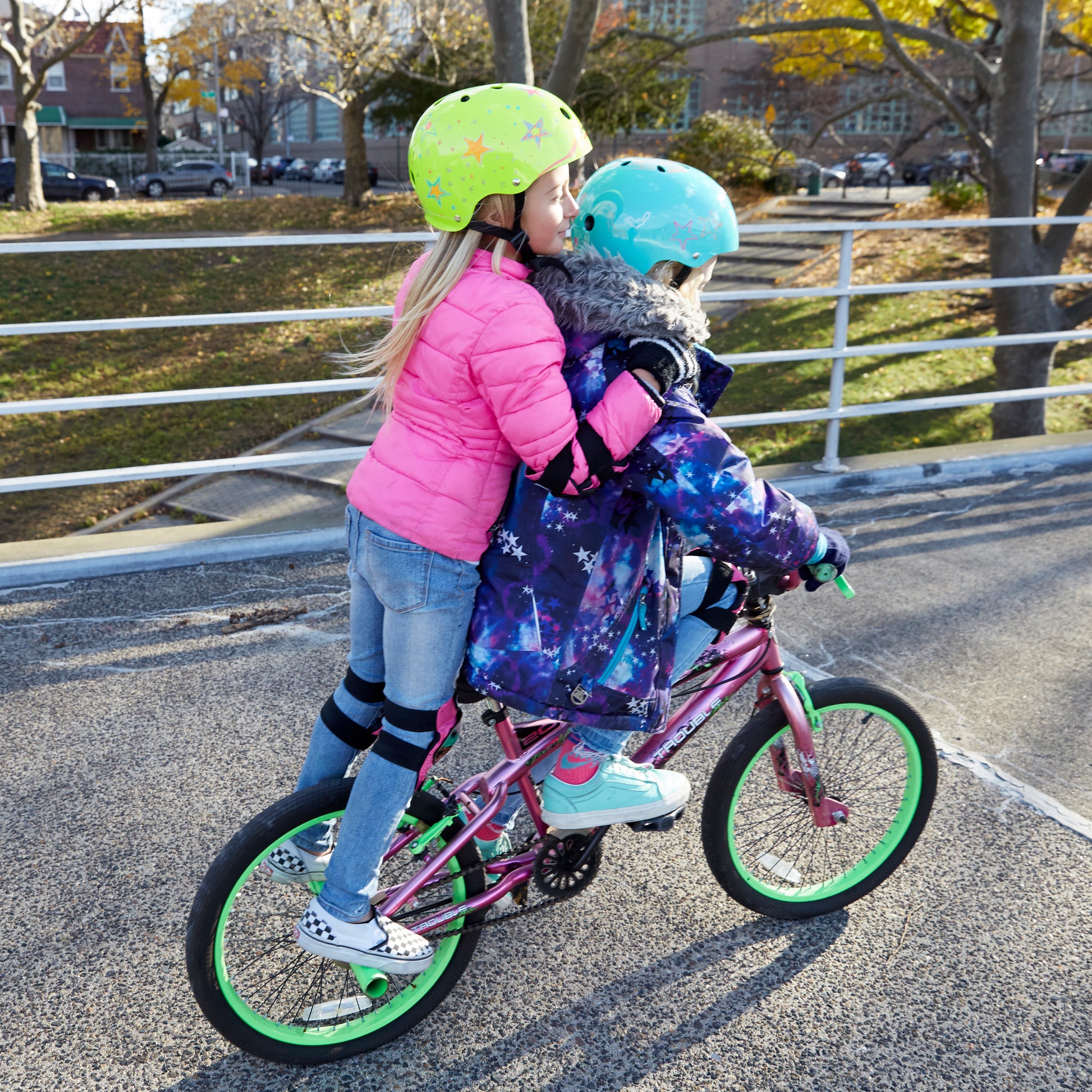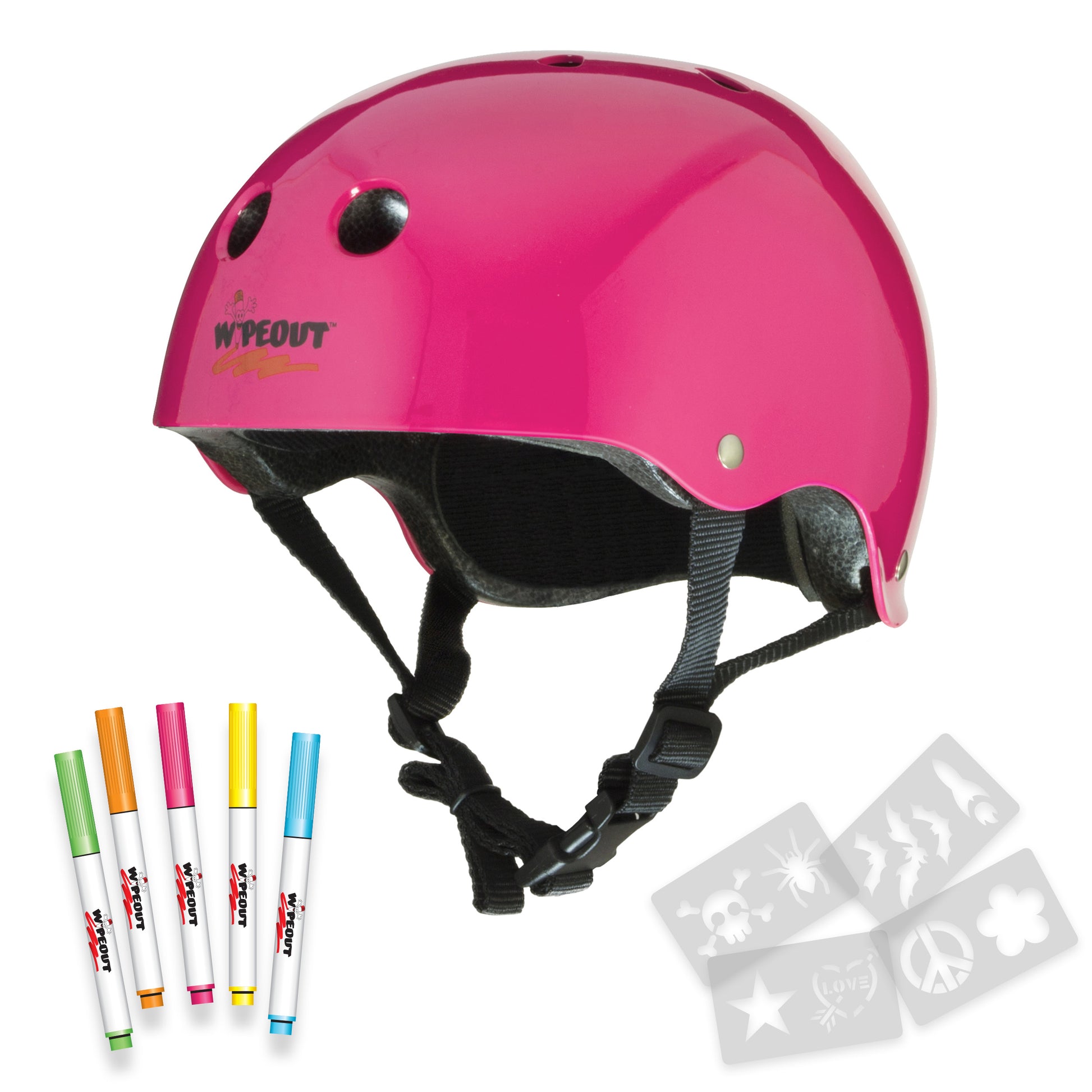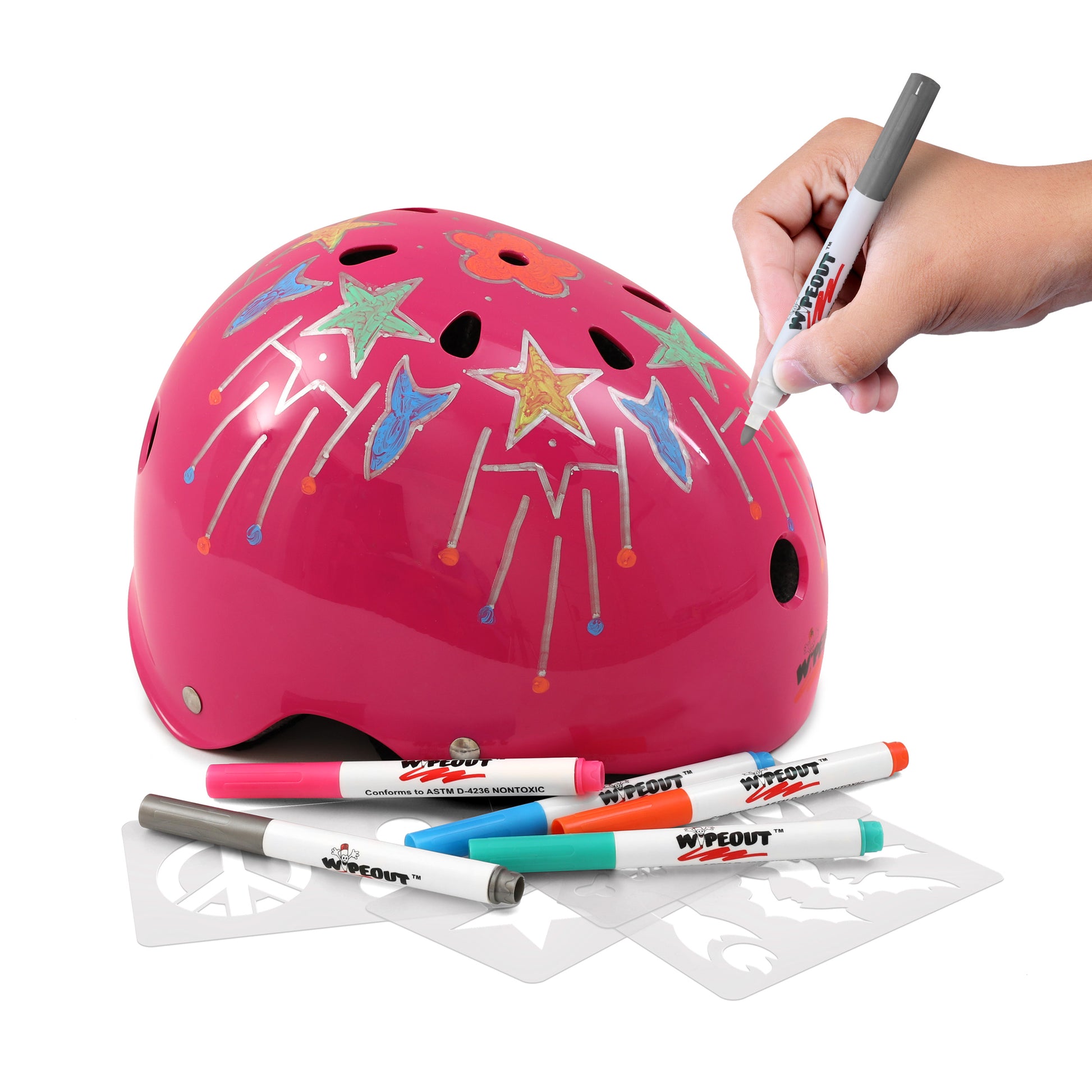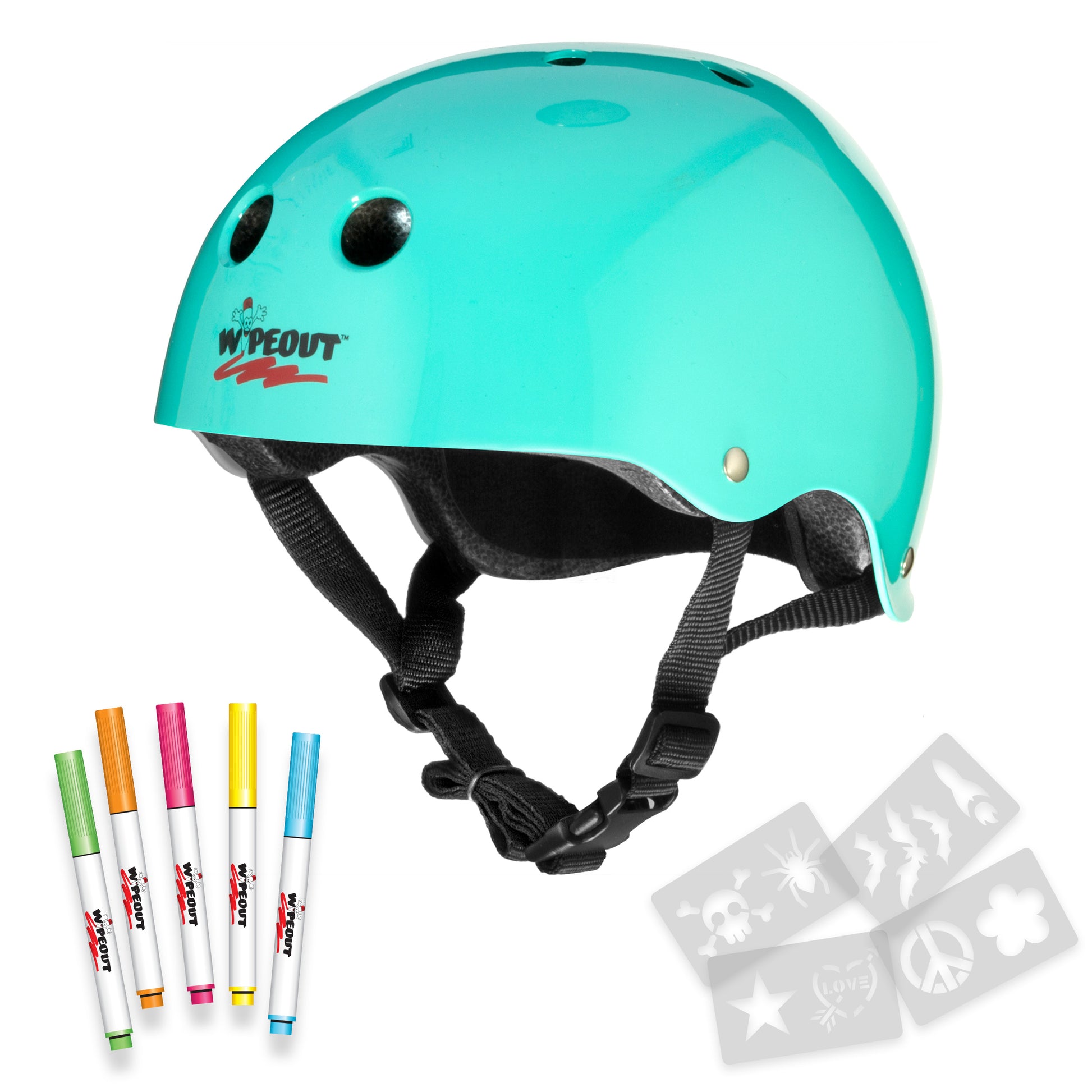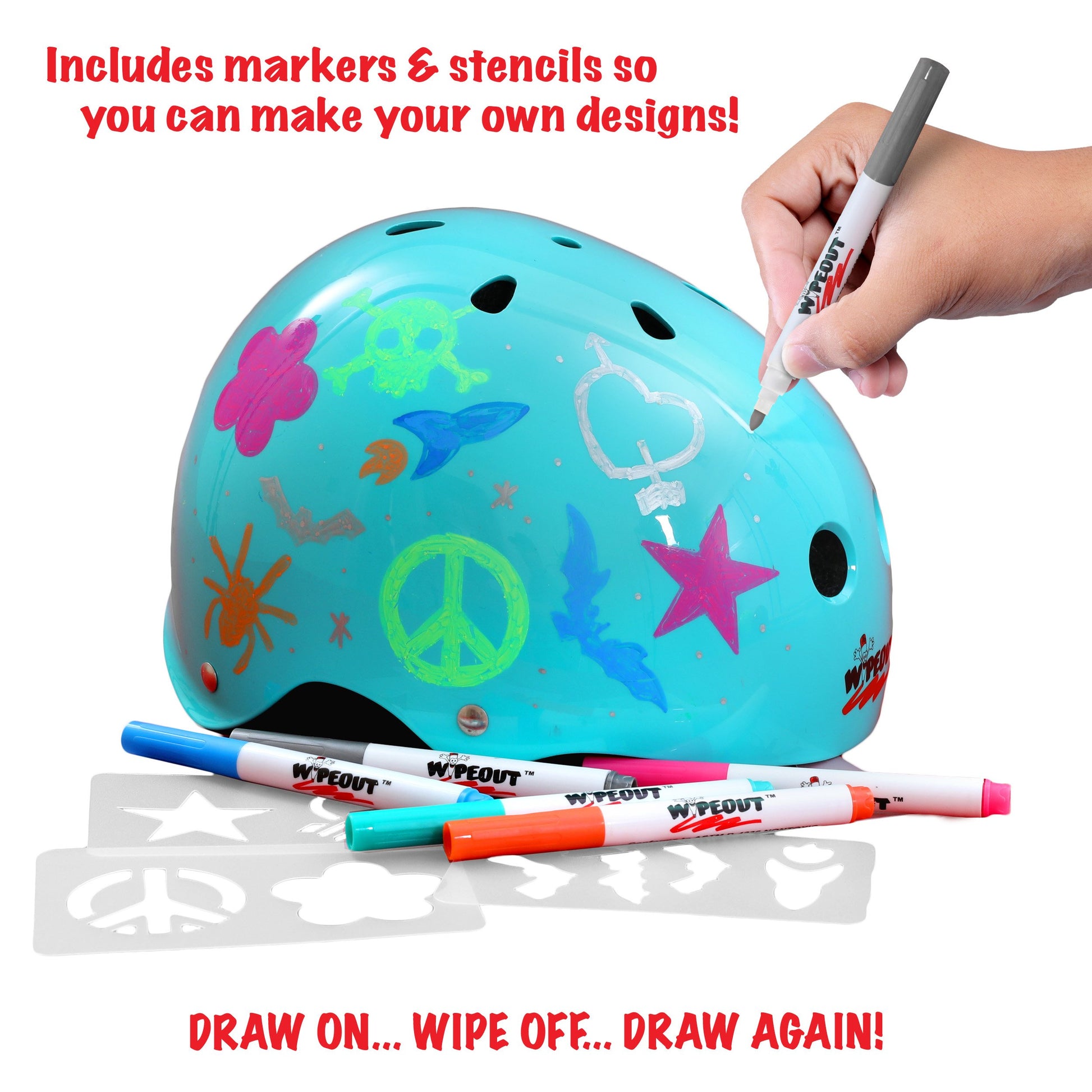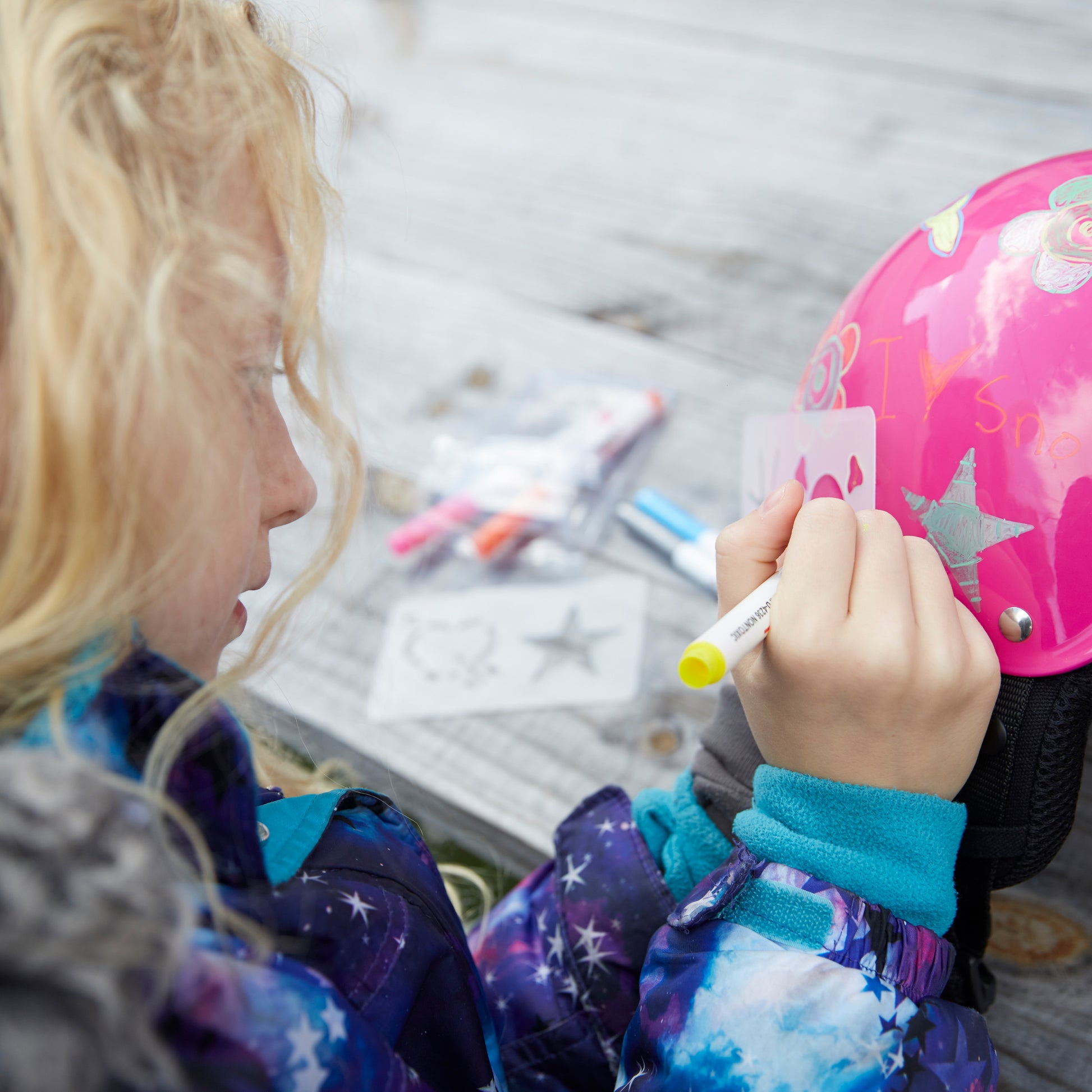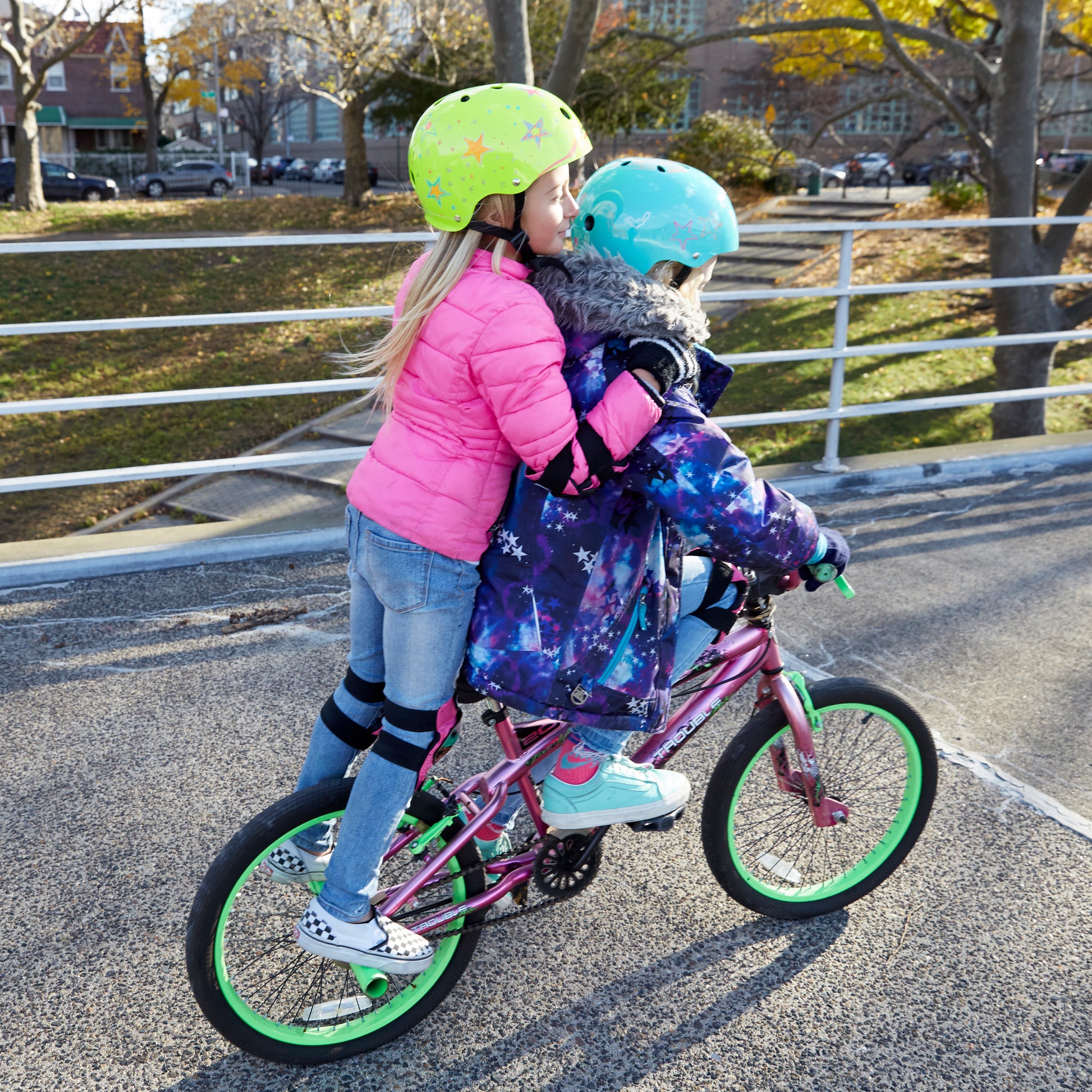 Wipeout™ Dry Erase Helmet by Triple Eight
Sale price
$29.99
Regular price
$15.00
Sturdy and stylish dry erase bike, scooter, and skate helmet for children.  
Includes 5 non-toxic markers and an 8-shape stencil kit, so kids can create custom helmet designs — then erase and start over for a fresh new look.  
Available in 2 sizes: 5+ size fits a head circumference of 49 to 52 cm., and 8+ fits a head circumference of  52 to 56 cm. For most accurate measurement, use a string to measure the circumference of the head just above the eyebrows.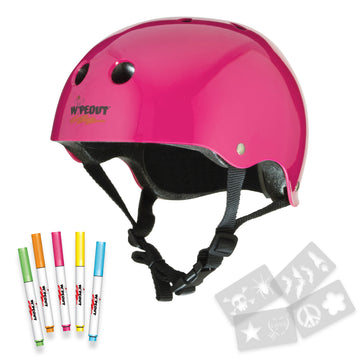 Wipeout™ Dry Erase Helmet by Triple Eight
Product Details
Product Reviews
Support
The Wipeout Helmet makes any child wearing it the envy of the neighborhood.
Unlike traditional helmets, the Wipeout Helmet encourages kids to assert their individuality by creating and customizing their own inspired designs on the surface of the dry erase helmet. When it's time to come home, the helmet can be erased and a new design created for the next day of play.
Creativity unleashed
Each helmet includes 5 non-toxic dry erase markers in assorted neon colors, as well as a stencil kit with 8 awesome shapes so kids can make an art project of their helmet before heading out on any kind of roller sport equipment.
Made to fit
The Wipeout Helmet has adjustable straps and a buckle closure.
Safe and sturdy
The helmet features an ABS hard-shell for safety and durability, and is dual-certified for bike and skate use, complying with U.S. CPSC Safety Standard for Bicycle Helmets for Persons Age 5 and Older, and ASTM F-1492 Skate Safety Standards for biking, skateboarding, and trick roller skating.