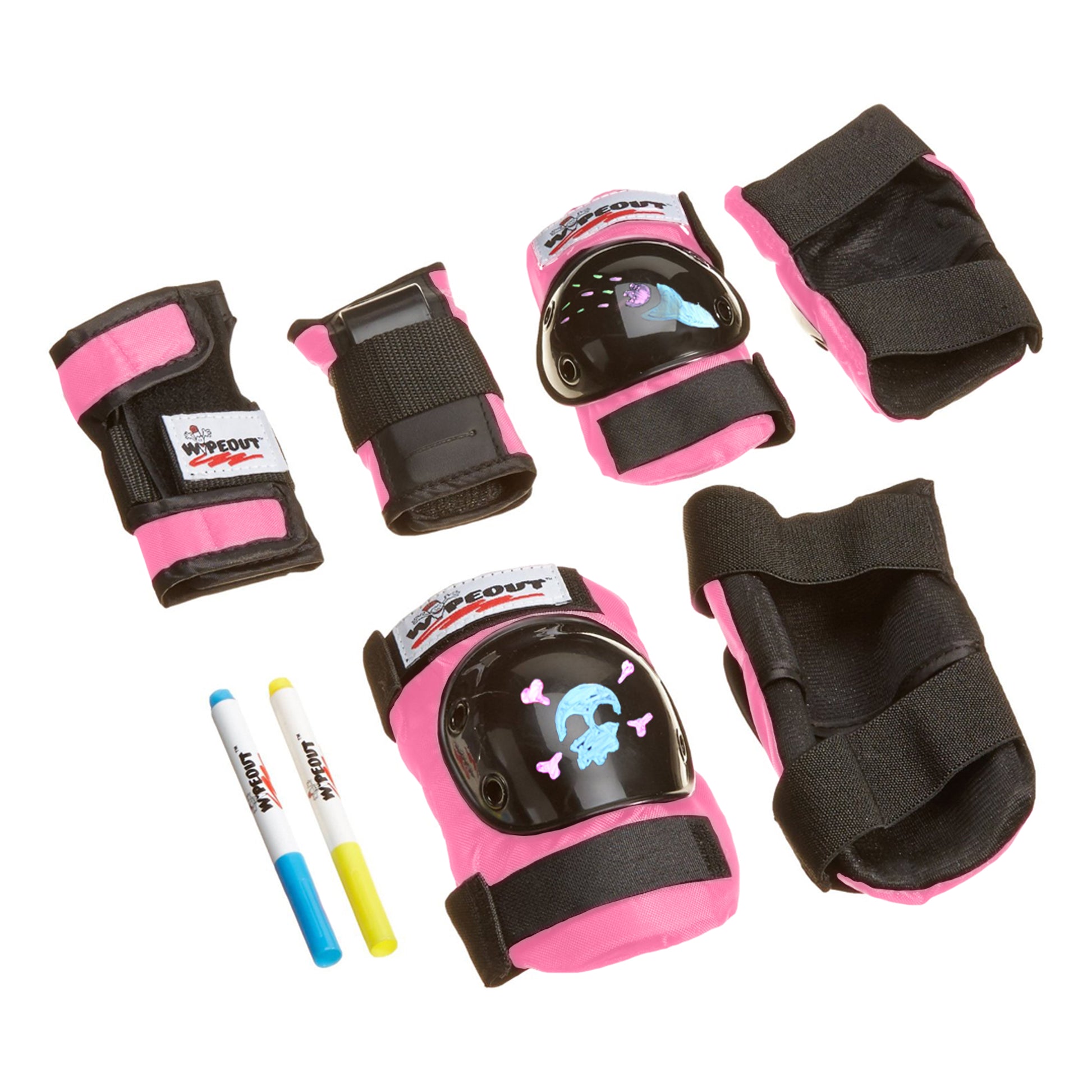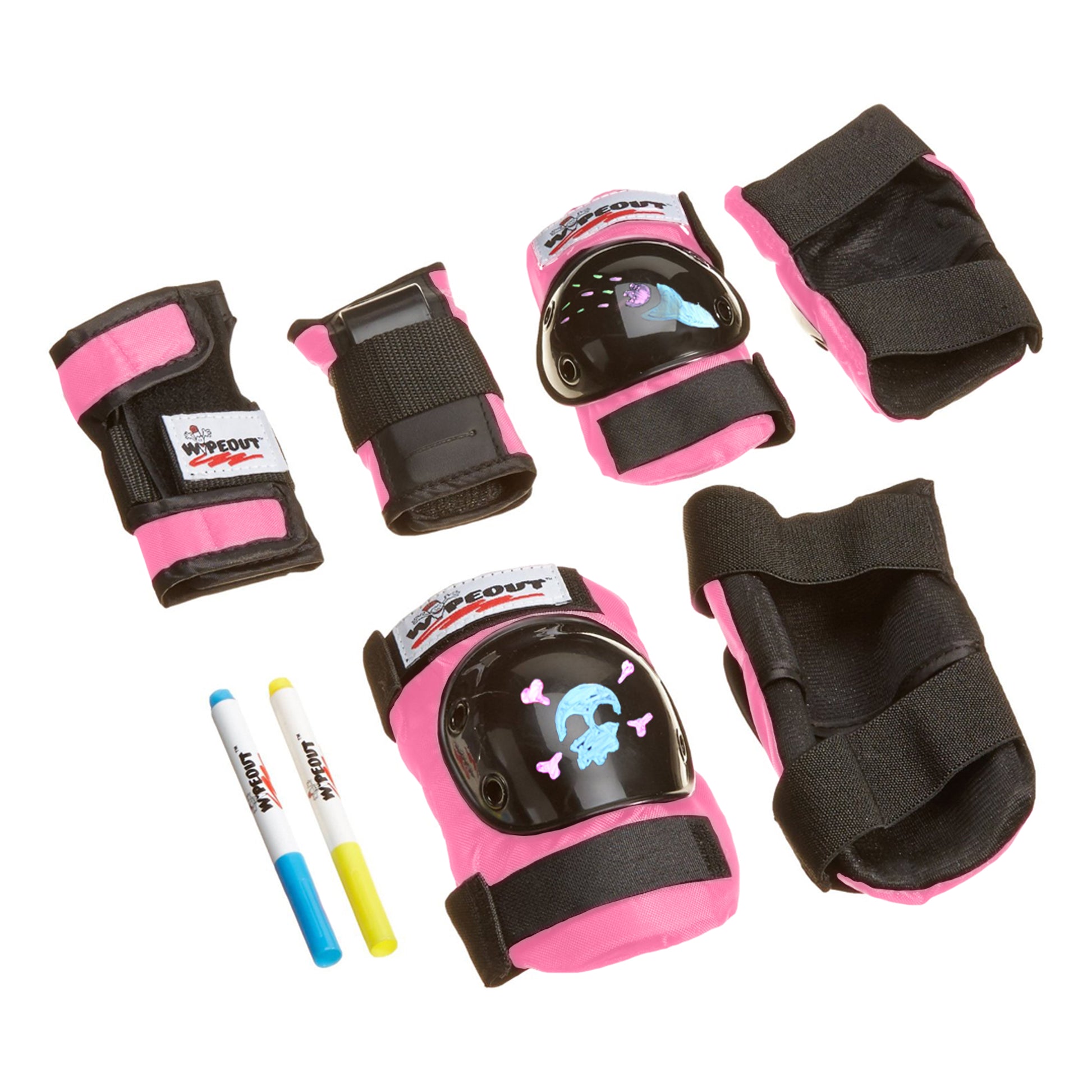 Wipeout™ Dry Erase Protective Pad Set by Triple Eight
Sale price
$24.99
Regular price
$12.50
Pack of 2 knee pads, 2 elbow pads, and 2 wrist guards provides durable, all-over protection for roller sports including biking, skateboarding, roller skating, hoverboarding, and scootering. 
Kids can use the 2 included non-toxic dry erase markers to add their own design to the pads; then erase it and change the style up for their next ride.  
Recommended for kids ages 5 and up. 
Wipeout™ Dry Erase Protective Pad Set by Triple Eight
Product Details
Product Reviews
Support
Customize! Get creative! This set of protective gear makes safety fun for kids.
Kids can endlessly customize their pads with their own creative designs using the 2 included non-toxic dry erase markers--and then "wipeout" the design and start all over again.
Kid-friendly fit
The pads are easy to put on, have adjustable straps, and are comfortable to wear all day.
Draw and go
Writeable caps on the knee and elbow pads let kids create custom dry erase designs.
Ultra protective
The set has durable abrasion-resistant construction. Knee and elbow pads have impact-resistant caps anchored with reinforced rivets, as well as a lightweight and contoured design with shock absorbing EVA foam for protection and mobility.