VOLUNTARY RECALL NOTICE
(AVIS DE RAPPEL VOLONTAIRE. Pour lire cet avis en français, cliquez ici.)
Jetson Electric Bikes, in conjunction with our retail partners, Target United States and Costco Canada, is conducting a Voluntary Recall of the Jetson Nova and Star 3-Wheel Scooters. Jetson has determined that one of the front wheels on the Jetson Nova and Star can detach due to the loosening of a bolt that secures the wheel, creating a fall hazard. Jetson has received multiple complaints of detached wheels, one resulting in a fall causing a minor injury.
The Jetson Nova was sold on RideJetson.com, Target.com, and in Target retail stores from September 2022 through February 10, 2023 for approximately $39.99. The Jetson Star was sold at Costco warehouses and on Costco.ca between October 2022 and February 2023.

Please immediately discontinue use of the item and do not use the scooter until a repair has been made to your item. We are mailing out free kits with all the necessary hardware and instructions to perform the repair and eliminate the wheel detachment issue. The repair takes approximately two minutes and does not require additional tools.
Request a free repair kit by filling out the form below.
We apologize for any inconvenience this may cause and ask you to please share this site with anyone to whom Jetson Star or Nova 3-Wheel Kick Scooter may have been given.
The affected models and serial numbers are below. You can find your product's 16 or 17-character serial number on a white sticker adhered to the underside of the scooter deck. It begins with a "61."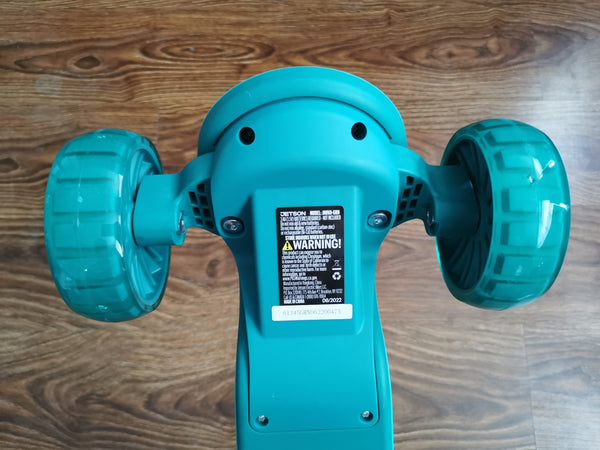 | Model | Serial Numbers Affected |
| --- | --- |
| Blue Nova (JNOVA-BLU) | 61302BLU072200001 - 61302BLU072203800 |
| Green Nova (JNOVA-GRN) | 61302GRN082200001 - 61425GRN112200900 |
| Purple Nova (JNOVA-PUR) | 61302PUR072200001 - 61302PUR072203790 |
| Red Nova (JNOVA-RED) | 61302RED072200001 - 61302RED072203800 |
| Blue Star (JSTAR-CAN-BLU) | 61363BLU072221121 - 61363BLU072213468 |
If you have questions or need assistance, you can get in touch with us by chat or email us at help@ridejetson.com.
* Required field.