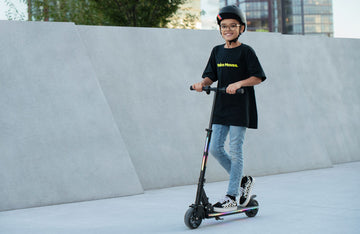 The COVID-19 pandemic has changed our lives. We now know the importance of wearing a mask, social distancing, and hand washing.
For more than 2 in 5 Americans, this has increased mental and behavioral health issues. They're experiencing more depression, anxiety, substance abuse, and suicidal thoughts.
One study looked at how exposure to nature impacts our feelings of health and well-being. Participants experienced better health and well-being after spending 120 minutes outside per week.
We are about to wow you with outdoor social distancing activities for a better mind, body, and spirit. Keep reading to find some great ideas.
Social Distancing Activities
COVID-19 will remain part of our lives for the foreseeable future. Don't let this get you down. We have come up with some ideas for how to have fun while social distancing.
1. Hoverboard Like Marty McFly
Okay, have you watched to Back to the Future Movies and fantasized about riding a hoverboard? The future is now. Get your own Rave Hoverboard and zoom around like Marty McFly.
The illuminated wheels and frame create a light show while you jettison about. Its multiple levels of sensitivity respond to your every move. You can also bluetooth to the onboard speakers and jam out on your ride.
This is a fun way to keep that 6 feet distance.
2. Create a Scooter Challenge
Our scooters offer many advantages when you want to zip about. You can choose an electric or kid scooter with a variety of sizes and speeds.
If you're looking for fun, set up an obstacle course and challenge your friends and family. Only one person attacks the course at a time. To keep social distancing, make sure the competitor stays 6 feet away.
Words from Mom: "Always wear a helmet and pads in case you fall".
3. Go on a Bike Adventure
Do you like riding on bike trails in the great outdoors? Have you ever considered getting an electric bike? This can add a whole new dimension to the experience.
The Adventure Bike's sweet look, compact body, and lightweight frame give you a quiet, powerful ride. The LED headlight allows you to explore the deep woods and take night rides.
Relax and enjoy your 120 minutes in nature each week.
4. How Can I Entertain My Kids?
Are you running out of ideas for keeping your kids entertained? With many activities closed or canceled, this is challenging for parents.
Choosing "Ride Ons" can solve the social distancing activity issue. Kids 13 and up will enjoy the JetKart 2.0 Universal Hoverboard Attachment. This gives them the Back to the Future experience.
For 3-year olds and up, look to the Spot Ride-On Scooter. This creates a safe, fun ride to spend time outdoors and keep the 6 feet.
We Have Answers for the Pandemic Blues
Do you feel restless and anxious about the lack of socialization? We've described several social distancing activities to help conquer the pandemic blues.
Jetson is your mobility company. You'll find e-scooters, e-bikes, kick scooters, and hoverboards. Anyone from the age of 3 years old to 60 and older can find a great way to get out and go.