The Jetson Journal
E-Mobility Is Exploding: Switch To Electric While You Still Can
Sep 10, 2020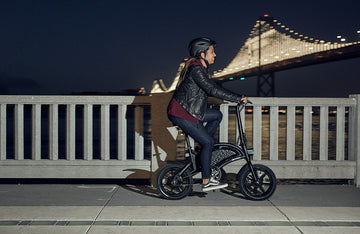 The coronavirus pandemic has changed the way that people travel. They are afraid to use public transportation for sanitation and overcrowding reasons.
In New York City, subway ridership is at just 20% of what it was before the pandemic began. Instead of public transportation, people are moving towards electric bikes and scooters. These innovations allow people to cover large distances without getting stuck in traffic or crowded subway cars.
Read on to learn how e-mobility is changing the way Americans commute. Explore why electric bikes are sold out and the current state of the market.
Why Are Electric Bikes and Scooters so Desirable?
Before you buy into the e-mobility craze, it is important to know what these devices are capable of. This way, you can determine what item is the best fit for your commute or travel needs. Continue reading to learn why electric bikes and scooters are so desirable.
Electric Scooter
The Element Pro Electric Scooter is powered by a 250-watt motor. It has a weight capacity of 235 pounds and travels up to 16 miles per hour.
Also, the Element Pro has a maximum range of 12 miles, has a folding mechanism so that you can conveniently store it under a desk, and charges in four hours meaning that it will be ready to ride after work or school.
Electric Bike
An electric bike allows you to go faster and further than an electric scooter. For example, the Bolt Electric Bike travels up to 15.5 miles per hour and has a range of 17 miles.
It also has an LED headlight to help you ride it at night. The Bolt charges in up to five hours so it will be ready for the ride home.
For convenience, there is a built-in carrying handle and the product weighs less than 35 lbs so you can carry it wherever you are heading.
What Is the Current Market State?
Electric bikes and scooters are selling out fast. In the next ten years, the e-mobility market will surge to a $42 billion valuation. This rapid growth is being fueled by a number of factors.
Of course, the coronavirus pandemic has accelerated the trend towards electric bikes and scooters. Consumers are also conscious of their impact on the environment. To reduce their carbon footprint, people are turning to these electric alternatives.
Another driver of market demand is that ride-sharing companies are in turmoil. For instance, Uber and Lyft are both considering shutting down operations in the state of California.
This is due to legislation being considered forcing Uber and Lyft drivers to be treated as employees instead of independent contractors. Without ride-sharing options, people are more likely to turn to our electric products.
A Recap of the E-Mobility Trend
Electric riding scooters and bikes are thriving due to current conditions in the United States. A global pandemic and environmental concern are creating enormous demand for electric products.
If you are interested in e-mobility and buying an electric bike or scooter, you've come to the right place.