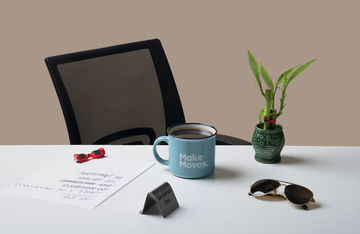 Father's Day is right around the corner. But you know that already, don't you, and we know that's why you're here. Sure, you could get him a bottle of whiskey, and he always says he loves when you get him socks. But let's focus on getting Dad out of the office and making moves this Father's Day. 
Don't worry, we've taken the guesswork out of what to get your favorite dad, no matter what kind of person he is.
For the adventurous dad…

The Adventure Electric Bike. This sturdy bike not only looks great but can handle all terrains, so nothing will slow him down. The smooth shifting gears and 9 levels of pedal assist mean that he can tailor his bike to his very needs. The only question you have to ask is, will you be able to keep up?
For the dad who's still a kid inside…
The V6 Limited Hoverboard. When it comes to treating the biggest kid himself, nothing says "I get you, dad" better than a hoverboard. This exclusive model gives you the option of three color choices, as well as having light up wheels. So if your dad is the kind of guy who wants to cruise down the street telling dad jokes to all and sundry, this is the gift for him.
For the workaholic dad...
The Quest Folding Electric Scooter. Give your hardworking dad the give of time, with this easy to use electric scooter. It'll make his commute to and from work more fun, and less stressful, as he zips past the clogged up traffic and gets home in time for dinner. Wins all around!
For the laidback dad…
The Journey Electric Bike. Maybe your dad is savoring his retirement, or he knows that you just can't rush great things. Either way, for the mellow dad, consider getting him the Journey Electric Bike. With 7 speed options, pedal assist and an LCD display, it'll make it easier for him to take a relaxed ride to the beach, the store, or the gelato shop.