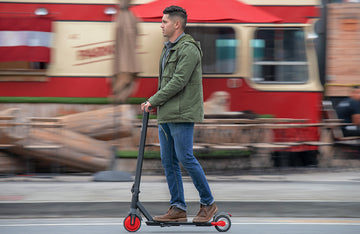 The popularity of scooters is skyrocketing in cities all across America. Scooter rental companies first emerged in San Francisco and quickly expanded to include many other major cities. You've probably seen lines of unoccupied scooters on city sidewalks, beckoning tired pedestrians to climb aboard. You've probably also seen those same scooters, discarded in the most random of locations, blocking sidewalks, and tossed into alleys--sometimes for days at a time.
Consumer carelessness isn't the only flaw of the scooter rental system, however. Given the heavy use and infrequent maintenance of rental scooters, they may fall into disrepair, creating a risk of injury to riders or nearby foot traffic. They are also often broken or without a full charge, putting you at risk of not making it all the way to your destination.
Since the rental system for scooters is still relatively new, there are limited laws in place to protect consumers and the cities in which the scooters are rented. For all of these reasons and more, many people are opting to buy their own scooter instead of renting one.
Owning a scooter means you have full ownership instead of having to constantly pay without getting anything in return. Rental fees add up quickly over time. Another advantage is that you will always know where your scooter is when you need it and you have full control over when it is charged.
Scooters are a fun, fast way to get where you're going. If you want to ensure that your ride is always ready when you are, consider buying your own scooter instead of relying on a rental.